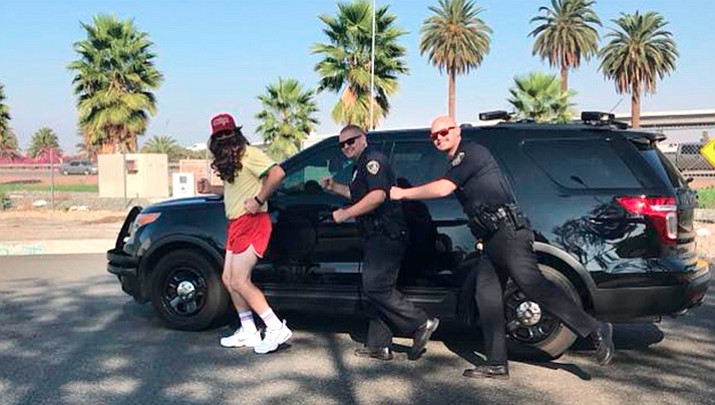 Originally Published: November 2, 2017 6 a.m.
RIVERSIDE, Calif. (AP) — A man dressed as Forrest Gump has been running around Southern California neighborhoods and stopping to take pictures with residents.
Video and a photo from police show the man sporting a mangy fake beard, red shorts and a red "Bubba Gump" hat during his jogs around the city of Riverside. It's the same outfit worn by Tom Hanks in the 1994 Oscar-winning film "Forrest Gump." Hanks' character spends part of the movie running across the country.
The man identified himself to KABC-TV only as Forrest Gump. He added that "it doesn't really matter" who he is. He says his runs are "just something that took off and made the community happy, made people smile."
More like this story