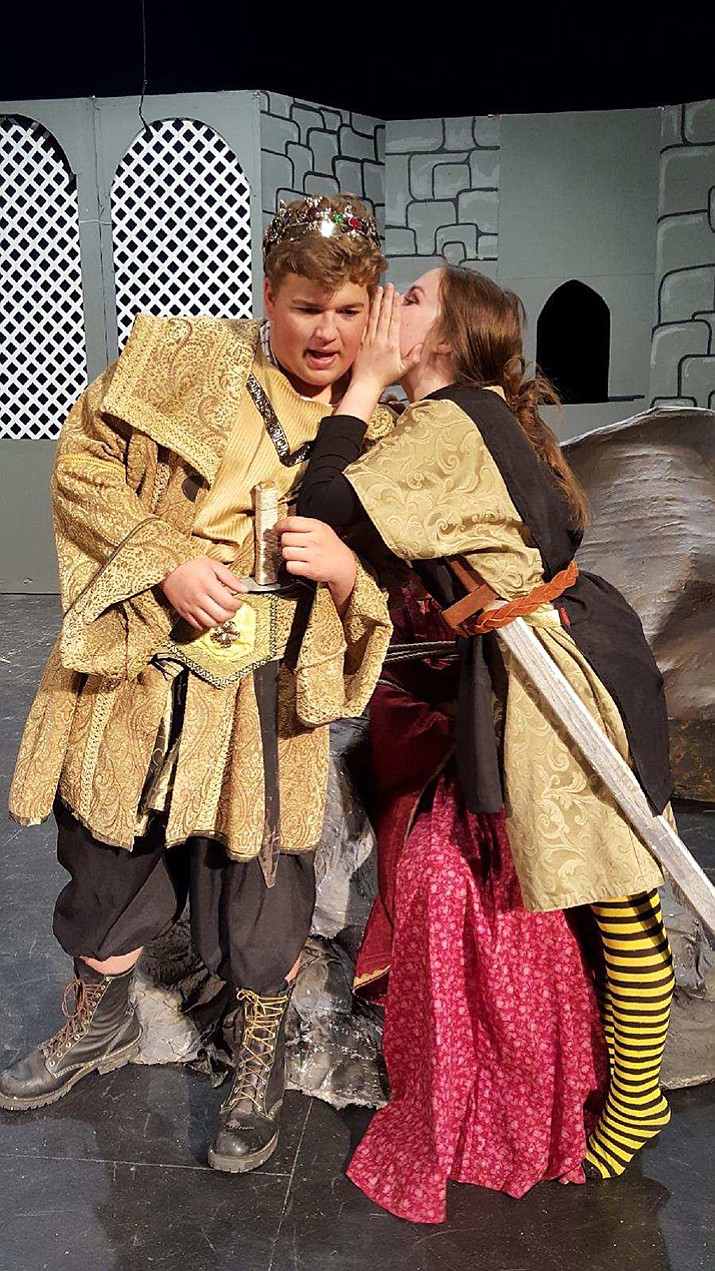 Originally Published: November 2, 2017 6 a.m.
Normally, "Robin Hood" is a boy's show, but that's all going to change with Prescott High School's production of "Robin Hood & His Merry Men," says the director.
"The funny thing about it is that the merry men are actually women," said Director Layla Tenney. "We have so many women in our class. We have so many girls, so it was kind of part of the idea that the women would be the merry men and lots of other small characters."
The script is really unique too, with a lot of fun things happening in it, Tenney said. It's a farce where the setting is a play within a play so there's fake technicians and a fake stage manager onstage, she said. That got confusing and even up until the day before opening night, when she calls for the techs to get onstage, they want to know if she means the fake techs or real techs, Tenney said.
As a whole, it's going to be a version of Robin Hood that people don't exactly expect to see when they go to a normal production of Robin Hood, with slow-motion fights, jokes about theater and audience participation, she said.
Tickets are $10 for adults and $5 for students and kids
The cast is quite big too, she said. With 29 people in the show, all of them members of the school's advanced drama class, it's the biggest cast she's ever worked with, Tenney said. It's also her first show at Prescott High School, she said.
"I just started this year," Tenney said. "Being able to get to know the kids and the talent level of the kids and just working with such a good theater, such a nice venue, has been a really fun place for me to be at."
Prior to opening night, the cast got to put on the show for Mile High and Granite Mountain middle schools, she said. Not only did the middle school students enjoy it, but it was also good practice for the main performance that opens tonight, Tenney said.
Performances are at 7:30 on Thursday and Friday, Nov. 2-3, and at 2 p.m. and 7:30 p.m. on Saturday, Nov. 4.
More like this story