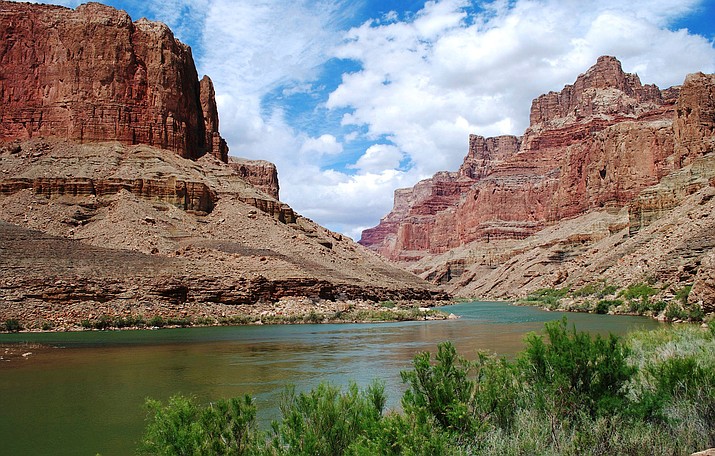 Originally Published: November 2, 2017 6:04 a.m.
"National parks are the best idea we ever had. Absolutely American, absolutely democratic, they reflect us at our best rather than our worst." — Wallace Stegner
The problem with our national parks has been simmering for a long time and isn't the blame of one political party or the other.
For decades members of Congress have been cutting funding to the national parks. It's easy to do, you aren't going to lose any votes over it, and it demonstrates you're serious about keeping an eye on the deficit.
However, our parks are suffering because of it. Roads have potholes, scenic views aren't quite as scenic as nature grows wildly out of control, trails are poorly maintained and visitors' centers are in need of updating and a good cleaning.
The same time that Congress has been cutting funding to the National Park Service, they have also been buying more parks and increasing the size of existing parks. The National Park Service estimates it needs $12 billion to complete its deferred maintenance projects at our nation's parks.
President Trump proposed in his budget another 11.7 percent reduction to the Interior Department, which includes the Park Service.
To deal with that, Interior Secretary Ryan Zinke announced last week a proposal to raise fees at the most-popular national parks significantly during peak season. Officials estimate this will raise $70 million a year that would primarily be used for maintenance projects.
Only 17 parks are under consideration, including the Grand Canyon in Arizona. The fee would increase to $70 per car, $50 per motorcycle, and $30 per person (bicycle or foot) entering one of the national parks. The current prices are $30 per vehicle, $25 per motorcycle and $15 per person on bike or foot.
The Park Service has asked the public to give their opinions and are accepting public comments through Nov. 23.
We see the need, and we understand why the Park Service has proposed this fee increase. We strongly disagree with it.
Our parks should be available to all citizens for a nominal fee. Congress needs to quit slashing funding and provide the money needed for maintenance. No doubt $12 billion is a lot of money, but that's only about 5 percent of what we spend on the military.
Isn't 5 percent of what we spend for national defense a pretty good bargain for maintaining our national parks and keeping the fees low enough so that all Americans can enjoy them?
We need political leaders willing to address issues, such as the aging infrastructure at our parks, and to stop ignoring it and hoping the next Congress deals with it.
It's time to act. Congress should begin a program to repair and upgrade our parks as needed without hiking the entry fees so high that it limits which Americans can enjoy them, and which cannot.