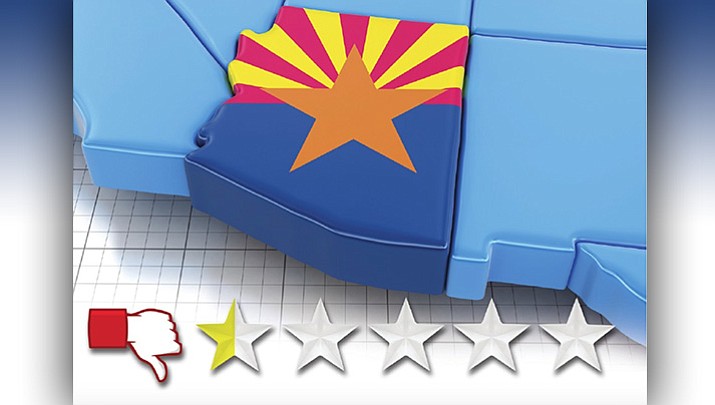 Originally Published: November 2, 2017 6:05 a.m.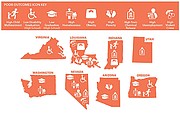 Some leaders in the local mental health arena are bristling over a Mental Health America 2016 survey that ranks Arizona at the bottom in the nation for treatment options based on what it deems a high prevalence of mental illness and limited access to care.
In Yavapai County, including Prescott and Prescott Valley, the call to helping those with mental illness and addiction is a stated priority for a number of agencies. Providers will not dispute the need for additional dollars, but will say that despite financial constraints across state, federal and philanthropic lines they remain committed to making a difference.
The state mental health budget for next year is expected to be about $2 billion.
"I cringe when I see a Mental Health America report that puts Arizona dead last when I know the good things that are happening in our community … We've got a fairly robust continuum," said Larry Green, executive director of West Yavapai Guidance Clinic, the largest provider of mental health and addiction services in this region with a $40 million annual budget that is about double what it was in 2005.
The agency serves about 7,000 individuals a year, many of them Medicaid-eligible.
"We strive to serve as much of this community as we can. And we're a partner with many organizations in this community," Green said.
One of their most recent projects is the $1.75 million Crisis Stabilization Unit in Prescott Valley, a project hailed by law enforcement, medical providers and other social service providers for addressing a pressing need to offer an alternative to jail and the emergency room.
Between June 21 and Oct. 23, this unit that offers up to 24-hour crisis care as well as eight beds for short-term stays of three to five days served 844 people, 100 of whom were dropped off by area law enforcement officers, Green said. Each person is evaluated by a team of professionals, including medical and psychiatric staff, and connected to additional treatment services. West Yavapai offers a wide variety of mental health treatment services, a 16-bed psychiatric hospital and an inpatient rehabilitation treatment program for those who cannot afford private care.
"That's huge," Green said.
In July, Terros Health, headquartered in Phoenix, started a mobile response service operating out of Prescott Valley; again their intention is to deescalate situations so that people are able to be treated rather than sent to jail or to a medical facility that is not equipped for mental health and addiction crises.
The Veterans Administration in Prescott two years ago opened up a $7 million mental health complex on its main campus off Highway 89. In that time, the program has served 221 people in its intensive outpatient program that provides from nine to 20 hours of counseling, group and family therapy and other treatment for co-occurring addiction and mental health symptoms.
The Yavapai County Sheriff's Office is yet another player in the county mental health field.
On Oct. 21, the Sheriff's Office was honored for its innovative programming intended to address mental health issues, with particular honors given to both Sheriff Scott Mascher and Chief Deputy David Rhodes.
Almost three years ago, the Sheriff's Office created a separate mental health unit for up to 30 prisoners in the Camp Verde jail. Rhodes said the population tends to remain at between 20 and 25 inmates.
The intent of that unit is to provide in-jail resources that allow those individuals to have a "running start" at success once they are released, with part of the program to connect them with appropriate community resources, Rhodes said.
"You come out of jail mentally healthier than when you showed up," he said. "And that has a dramatic impact on recidivism, a dramatic impact on quality of life and a dramatic impact on families."
To go a step further, Rhodes recently wrote and obtained a $250,000 federal Department of Justice grant to initiate a new program, titled "Reach Out," that is aimed at tracking and limiting recidivism. Every person booked into the jail is to undergo a screening that can then link them to support when they are released, and in many cases that will be to some type of treatment or mental health service, he said.
"This is not a get out of jail free card," Rhodes assured, noting rather it is a means of tackling the underlying symptom behind why so many people end up in jail in the first place.
Not everyone will take advantage of what is offered, but Rhodes suspects this will reduce the return rates for those who may have never before been properly diagnosed and now have a way to get treatment. The courts, too, can assist in the process by compelling individuals to partake in a program or stay behind bars, he said.
"There is an obviousness to this that is being accepted," Rhodes said. "This is not only a reduction in jail and prison population. This reduces the burden on the criminal justice system; it reduces cost; it leads to less recidivism, more public safety because there is less crime. It's safer for officers, it's better for individuals suffering from a disease, it's better for families."
Coalition for Compassion and Justice Executive Director Paul Mitchell said he appreciates all the collaborations aimed at improving the approach to those with mental health and addiction issues. CCJ last year opened a 45- to 50-bed emergency homeless shelter, and many of their clients suffer from undiagnosed, or even diagnosed, mental illness and addiction issues. Their vulnerability, however, limits their connection to services, and so he hopes that in the future there will be more emphasis on outreach to those who will not go to a "brick and mortar" clinic.
He, too, is working with his community partners, including West Yavapai Guidance Clinic leaders and the hospital, on a new project: a sobering center. This would be an alternative for those who are not really a candidate for the crisis unit, but who need a safe place to be where they don't disturb others, he said. He hopes a pilot project will be ready to open in the next few months.
Mitchell praised the efforts of all of this community's collaborators, including the sheriff's office, hospital leaders and West Yavapai Guidance Clinic's administrators, stating that it is a clear a "comprehensive response is what we need."
"I'm not under the illusion that we are saving the world, but we think we can make a dent," Rhodes said.
More like this story