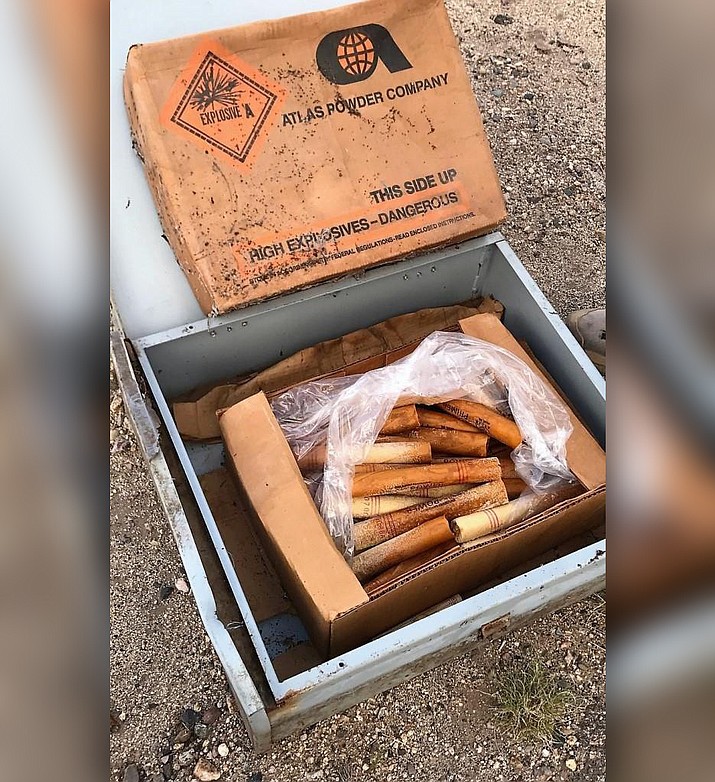 Originally Published: May 19, 2017 6 a.m.
A box found near Skull Valley contained sticks of dynamite, which resulted in an evacuation of buildings in Yarnell when two men brought it to the Sheriff's substation on Wednesday, May 17, said Dwight D'Evelyn, Sheriff's spokesman.
Two hikers stumbled across the locked metal box and took it home to cut the lock off.
When they did, they discovered the dynamite inside and took the box to the substation at about 2:15 p.m.
Deputies put the box in the parking lot and then evacuated nearby buildings, including the Yarnell Justice Court, a church and some homes.
The Department of Public Safety bomb squad arrived at about 5 p.m.
Technicians counted about 25 one-pound sticks of dynamite in the box, and took it to a remote area north of Peeples Valley, where they detonated it.
D'Evelyn said it's unclear why the explosives were boxed up and left.
He added that, if you find explosives like these, "Do not bring such items into population centers if at all possible," but give authorities the location of the item where you found it.