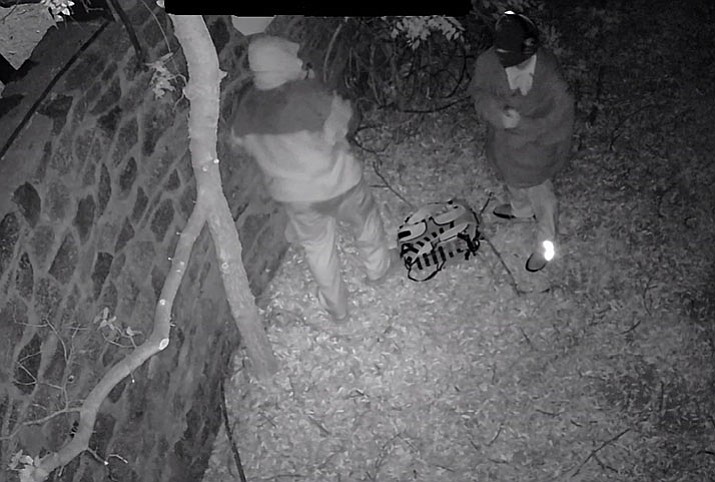 Originally Published: May 17, 2017 6:01 a.m.
Thieves who, on May 4, were attempting to break into the donation box for the Shrine of the Mountain Church in Yarnell were scared off by an alarm, the Sheriff's Office reported this week.
At about 6:30 a.m. that Thursday, Yavapai County Sheriff's deputies responded to the 16900 block of Shrine Drive in Yarnell to meet with the caretaker of the Shrine church, said Dwight D'Evelyn, spokesman for the YCSO.
The caretaker told deputies that unknown suspects attempted to enter the cash donation strong box before 3 that morning. An alarm was activated at that time, but the caretaker did not confirm the theft until daylight.
D'Evelyn said this is the second reported incident, with the first crime occurring in late January or early February of this year.
Deputies examined the main door of the strong box and saw it had been forced open. It appeared the locks were still intact, but the door's latches were broken.
The cash donations had not been disturbed, due to the alarm that likely caused the suspects to flee.
A security video of the incident was recovered. It is believed the primary suspect was a man, assisted by an apparent woman lookout. She also provided a light source for him at times. Both concealed their identities with various types of clothing.
If anyone has information, contact the Yavapai County Sheriff's Office at 928-771-3260, or anonymously to Yavapai Silent Witness at 800-932-3232. Refer to case number 17-015545.