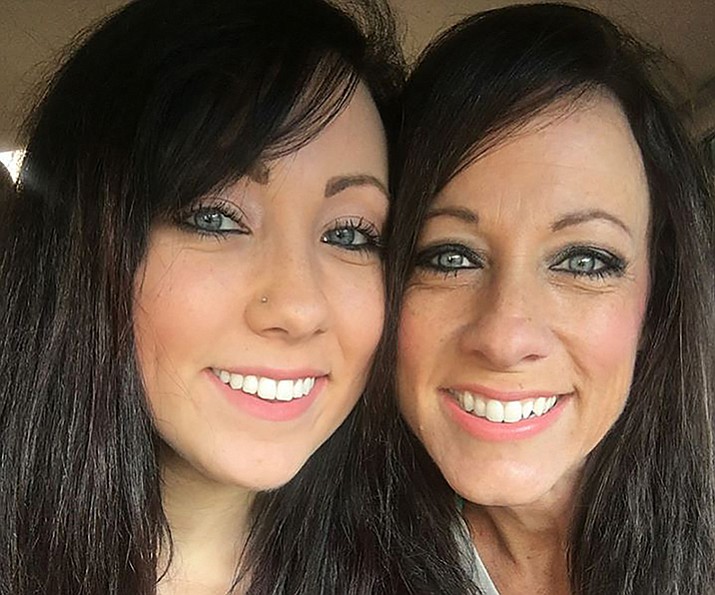 Originally Published: May 14, 2017 6:02 a.m.
There were more than 200 entries in The Daily Courier's Mother-Daughter Look-a-Like contest, and judges said they had a hard time separating out the top three winners. Even the honorable mentions were so close they ranked very high on the list.
Eight judges looked through 237 qualifying pairs of mother-daughter entries. They disqualified another 10 entries or so that were professional photos or duplicates, both prohibited in the rules.
"It was a difficult decision because so many photos were so close together. Half the entries were, like, wow," said Courier Associate Sports Editor Brian Bergner.
The judges narrowed the entrants to the top 12 finalists.
Community Editor Tim Wiederanders said he studied facial features to find similarities.
"I look at the shape of the eyes, the frame of the face, the hair," Wiederanders said. "It sounds obvious, but it's really neat when you can't tell which one is the daughter."
Greg Raskin of Raskin's Jewelers viewed only the top 12 finalists.
"They asked me at the end to choose. They looked alike for sure," he said. "There were about six or eight of them I really struggled between. You could almost – it was kind of a toss-up, they were all so good and amazingly close."
Raskin donated the contest prizes: Matching diamond pendants set in white gold for first place mother and daughter, a $1,400 value; $100 Raskin's Jewelers gift cards for each second place winner; and $50 gift cards for each third place winner.
"The response was so overwhelming," he said. "It's been a lot of fun. It's been a pleasure."
And the winners are…
First Place: Mother Lori Forsten, 44, and daughter Mariah, 21.
Mariah said she doesn't see the resemblance with her mother as much as others do. "A lot of people half the time can't tell us apart," she said.
This is the first time they have entered a contest. "We just happened to see it in the paper and thought we'd give it a try," Mariah said.
Lori said she keeps photos of her family at her workstation, and her co-workers and customers think her daughter is her, or that they both are sisters. She also has a 20-year-old and 5-year-old daughters.
"It's pretty crazy. We all look a lot alike," Lori said. "We do get told that a lot, so it's nice to actually win a contest. And the prize is something I've never had. What a great Mother's Day present."
Second place winners are Maria Frazier and Olivia, 6.
Third place winners are Heather Bowman, 33, and her daughter, Selah, 7.
See 2017 Mother-Daughter Look-alike Photo Gallery
---
---
Special thanks to Greg Raskin and Raskin's Jewelers (raskinsjewelers.com) on Gurley Street in Downtown Prescott for co-sponsoring this year's contest.
More like this story