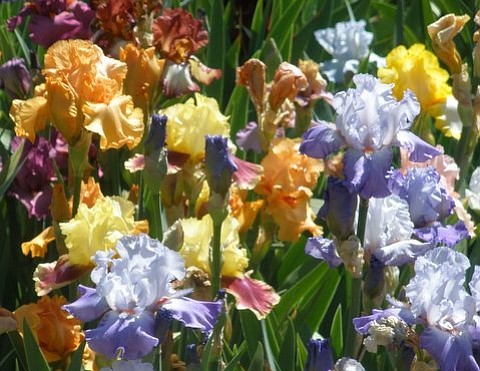 Originally Published: May 4, 2017 8:29 p.m.
If you're looking for some color in your weekend, or just have a penchant for beautiful flowers, then you will not want to miss the 18th annual Kaleidoscope of Color 2017, the Prescott Iris Society's Festival of Iris at Mortimer Nursery, 3166 Willow Creek Road, on Saturday, May 6, from 10 a.m. to 3 p.m.
The annual exhibit, sale and juried show is free and open to the public, and will feature more than 100 varieties of iris in every color of the rainbow, according to an event release. All attenders are welcome to cast a vote for their favorites. Every year, the festival attracts visitors and gardeners from across the state.
Throughout the day, the festival will offer "stunning" displays of blooms and arrangements, with planting instructions and care demonstrations for those who may want to grow some of these fantastic flowers.
Hundreds of potted iris plants will be on sale, with proceeds to benefit the society's community outreach programs.
Prizes will be awarded for the winning irises.
Festival-goers are also encouraged to go and visit the Yavapai College Sculpture Garden located at 1100 E. Sheldon St. to see iris gardens in bloom.
For more information about this event, visit the society's website: www.prescottirisociety.org.