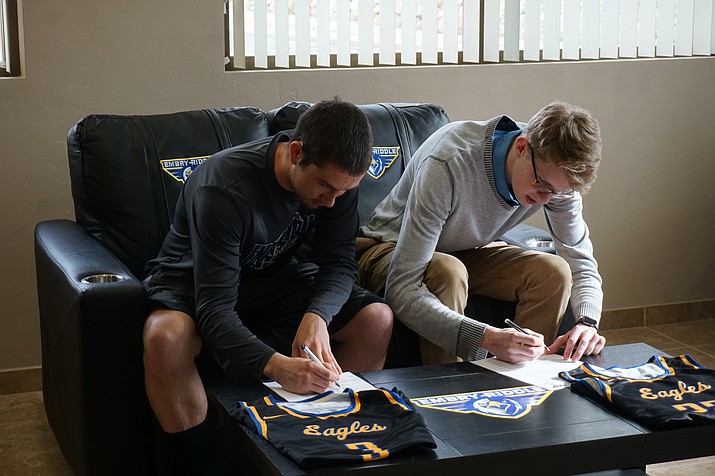 Originally Published: May 1, 2017 11:15 p.m.
The Embry-Riddle men's basketball team inked three players for the 2017-2018 recruiting class. Ryan Skurdal, Carter Kosiak and Kaden Herbert all signed to play basketball with the Eagles on April 14.
"We are excited about the addition of Carter, Kaden and Ryan to our basketball family," Embry-Riddle head coach Eric Fundalewicz said.
More like this story