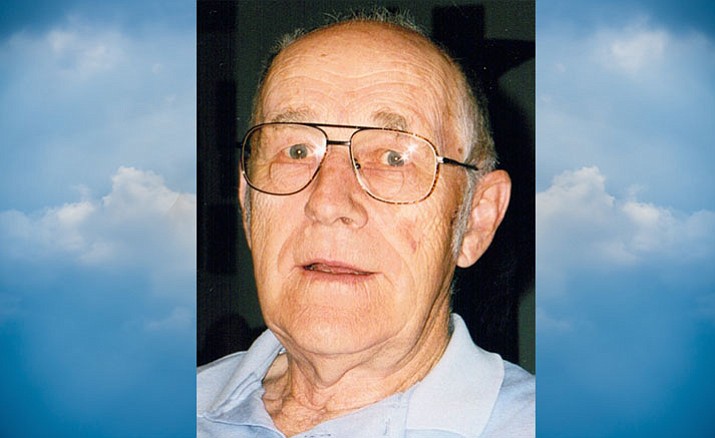 Originally Published: March 22, 2017 5:59 a.m.
Glenn David Kubehl, also known as Kuby, was 92 years old when he went to be with the Lord on March 5, 2017. He was born on June 16, 1924, in rural Markesan, Wisconsin. His parents were John and Elsa (Frei) Kubehl.

He graduated from Markesan High School. He married Margaret Mischler in May 1950 in Fox Lake, Wisconsin, and they made their home on a farm in rural Fairwater, Wisconsin. In September 1966, they moved their family of eight to Phoenix because of health issues, where they lived until 1987.
After Glenn's retirement from the U.S. Postal Service, they moved to Cordes Lakes community. He loved woodworking, fishing and travel, visiting Canada, Europe and every state in America except Maine. He was active in the church. Glenn and Margaret are charter members of Mountain of Faith Lutheran church.

Glenn is survived by his wife of 66 years, Margaret; and their children, John (wife Linda), Sally (husband Terry), Gene (wife Susan), Marlis (husband Richard), Kim (husband Gary) and Kaye (husband John). He was the proud grandfather to 14 grandchildren and 25 great-grandchildren, scattered throughout seven states. Also an extended family of nieces, nephews and cousins.

Preceded in death by his parents, two brothers and two sisters, and one great-grandson.

Memorial service for Glenn will be held on March 25th at 1 PM at Mountain of Faith Lutheran Church in Cordes Lakes.

Information provided by survivors.
More like this story