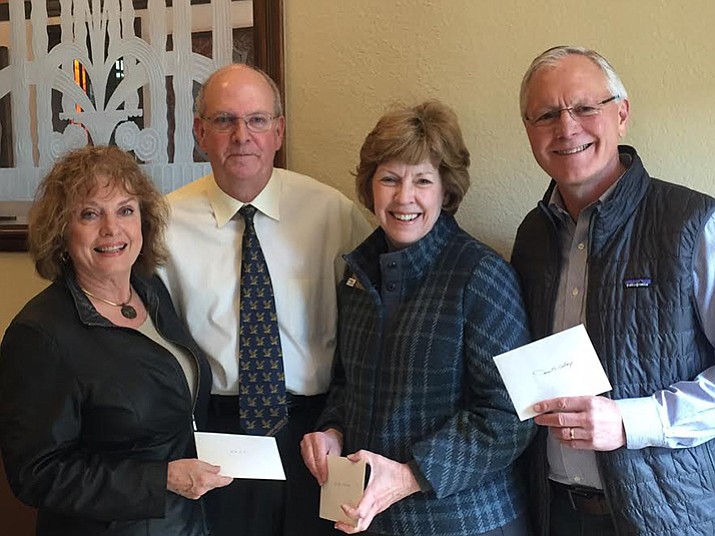 Originally Published: March 19, 2017 6 a.m.
The Philanthropic Education Organization (P.E.O.) is an international association of women who support women's education through scholarships, grants, awards, loans and stewardship of Cottey College, their college located in Missouri. The organization was founded in 1869, and since then has evolved into an organization of more than 250,000 women who belong to local chapters located all over the United States and Canada.
Prescott's P.E.O. Chapter Y was founded in 1950, and today has 62 local members. Each year, the Chapter raises funds to support the organization's various scholarship programs as well as providing educational funds for local students. This year, the Chapter was able to present scholarship funds to be designated for women to all three of Prescott's local colleges – Embry Riddle University,
Yavapai College and Prescott College.