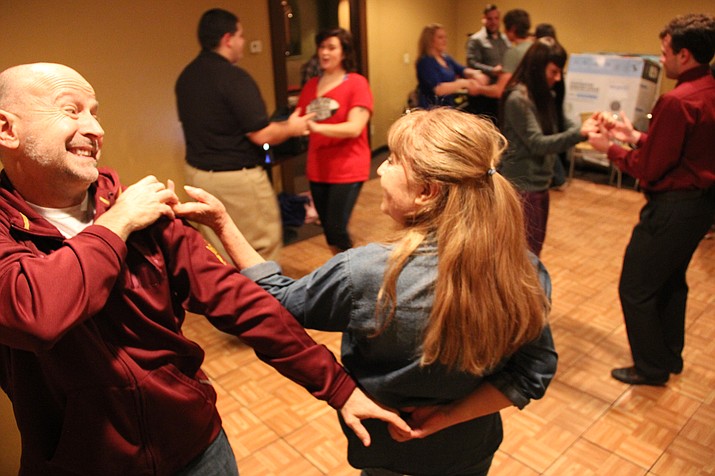 Photo by Max Efrein.
Originally Published: March 9, 2017 7:28 p.m.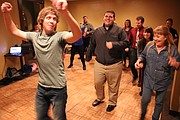 Daniel Garcia loves to dance.
The 26-year-old started taking salsa lessons while attending Northern Arizona University in Flagstaff several years ago and it bloomed into a passion.
"I could dance probably two to four times a week up there; like there would be different events for Latin dancing," Garcia said.
However, when he graduated and moved back to Prescott — his hometown — the opportunities to dance were limited.
"Latin dancing was nowhere," Garcia said. "I love to dance and it hurt not to."
So he took it upon himself to begin developing a Latin dance community.
"I wanted to bring a new cultural experience to Prescott," Garcia said.

He started out by teaching free Latin dance classes at Taj Mahal Restaurant and Lounge three years ago.

"I've known the owners for a long time and it's one of the only places that is open late," Garcia said.
The movement was slow at first, but has gradually gained a following through consistent presence. Garcia continues to teach salsa and bachata for free at Taj Mahal every Wednesday at 7 p.m. He now also teaches on Sunday nights at Flying Nest Movement Arts studio, 322 W. Gurley St. in Prescott, and Monday nights at Adult Center of Prescott, 1280 E. Rosser St.
"I figured the more people dancing the better," Garcia said. "I've seen people go from extremely self-conscious, quiet people to building tons of confidence just from dancing. I personally was really shy before I started. It's something that has opened me up, too."
Sara Holtzman has been attending Garcia's classes about twice a week since August. She started with almost no dancing experience whatsoever.
"I started with not even being able to find footing," Holtzman said. "I mean it was really kind of watching a giraffe meets a warthog on roller skates. It was bad."
That's no longer the case.
"It's still not great, but I've learned really how to have fun with it," she said. "And honestly, it helps me with exercising. Like I'm a sweaty mess just after one song."
Though he remains one of the only Latin dance teachers in town, Garcia does not consider himself a professional by any means.
"I like to say I'm an amateur dancer, which comes from the Latin word amo (love)," he said. "So an amateur is someone who does it for the love of it."
His goal moving forward is to see a Latin dance community take on a life independent of his teaching. For example, he hopes events will begin to crop up around Prescott that are specifically geared toward Latin dancers.
"It would be cool if there was a Latin night downtown at some of the bars or something like that," Garcia said.
For more information about Garcia's effort, go to the Facebook page Downtown Latin Dance. Garcia can also be reached by phone for questions or private lesson requests at 928-848-0901.