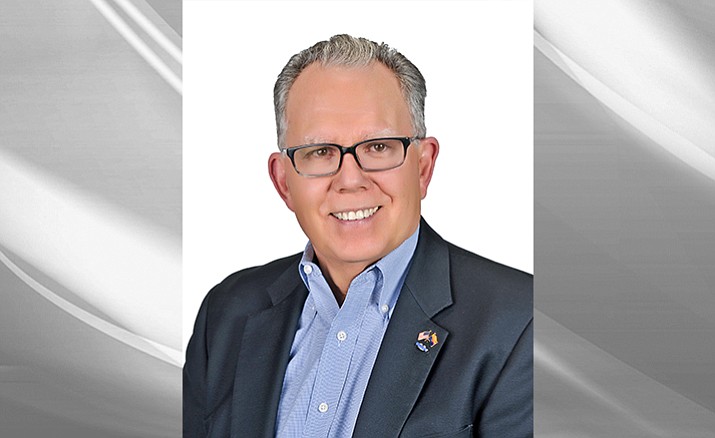 Originally Published: June 28, 2017 6:01 a.m.
EDITOR'S NOTE: This is part of a series of profile articles on the candidates running for Prescott Mayor and City Council in the Aug. 29 primary. The profiles will focus on the candidates' backgrounds, while a future series will question the candidates on current local issues.
Age: 66
Length of time in Prescott: Seasonal renter since 2010, permanent resident for 3 years
Occupation: Retired senior health care executive
Educational background: B.A. in Biological Sciences; M.B.A Management Research Institute
What made you decide to run for City Council?
Prescott is facing a number of complex issues in the present and future. I have a unique combination of community involvement, and professional and political experience that provide a common sense perspective for the challenges facing Prescott.
What do you think would be your strengths as a council member?
My involvement in the community is my greatest strength. I was appointed and currently serve as the co-chair of the Sober Living Home Committee. I am a Prescott Commissioner with Planning and Zoning, Public Policy member with Citizens Water Advocacy Group, and Public Policy Chair for Citizens Tax Committee. I understand the challenges of growth, taxpayer's rights, protecting our neighborhoods and water resource management.
What is the main issue facing Prescott in the coming term?
PSPRS has the biggest impact on City services and our quality of life. The right decisions and a strong management of our City finances is needed to navigate this ongoing challenge. My 35 years of management experience will be a strong asset to help deal with this growing complex problem.
What are your goals and priorities as a council member?
My number one goal is dealing with the PSPRS problem. Number two is keeping growth modest so the impact of traffic and congestion will not negatively affect the current quality of life. Number three establishing a plan for long term water resource usage. Number four is the regulation and enforcement of the Sober Living Homes issue to keep this minimized.