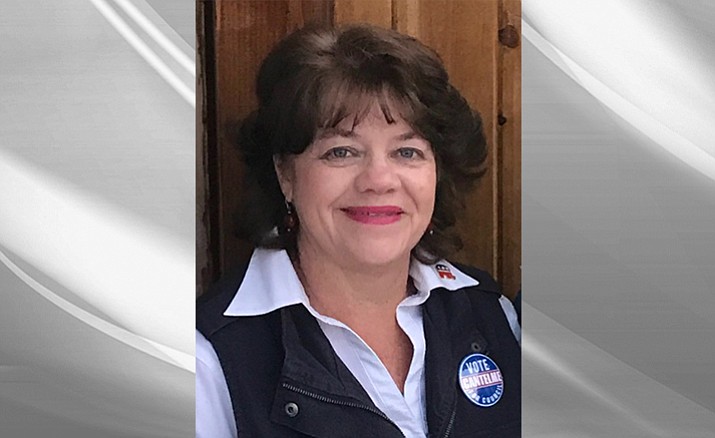 Originally Published: June 27, 2017 6:01 a.m.
EDITOR'S NOTE: This is part of a series of profile articles on the candidates running for Prescott Mayor and City Council in the Aug. 29 primary. The profiles will focus on the candidates' backgrounds, while a future series will question the candidates on current local issues.
Age: 60
Length of time in Prescott: 13 years
Occupation: Owner Keswick Construction and Design 35 years (retired), now current owner of The Prescott Wedding Chapel
Educational background: High school, college
What made you decide to run for City Council?
I bought a house right downtown and began to notice the neglect. I also noticed that I had an inordinate amount of recovering drug addicts in my neighborhood. The families had been minimized and the neighborhoods had changed. I decided to get involved to figure out what was taking place. Much to my dismay, I found a proliferation of recovering addicts and drug rehab facilities in my area. I also realize that all of my nieces and nephews that were born and raised here had left to look for work. I am concerned about our youth and their futures here.
What do you think would be your strengths as a council member?
I have developed an eye for what it takes to be successful. I am talking about ALL of the pieces of the puzzle. This comes from running a company for as long as I have. One has to be able to recognize what works and what doesn't and you develop the ability to make things happen. This also makes you recognize how to be financially successful and prioritize what to spend money on, where will you get the most out of what you invest in. You must also have the ability to project and understand what you do today will affect what happens tomorrow.
What is the main issue facing Prescott in the coming term?
The main issue for Prescott currently is the crushing PSPRS unfunded liability, the lack of economic growth for our city and our children's future. These two things must be solved if we are to be successful in the future.
What are your goals and priorities as a council member?
I have decided to prioritize the things we actually can do today with limited funds. Such as clean up our city, attract business, enhance and grow our tourism, after all 67% of our income is from tourism.
Why would you not take care of the very thing they come here to enjoy, our history?