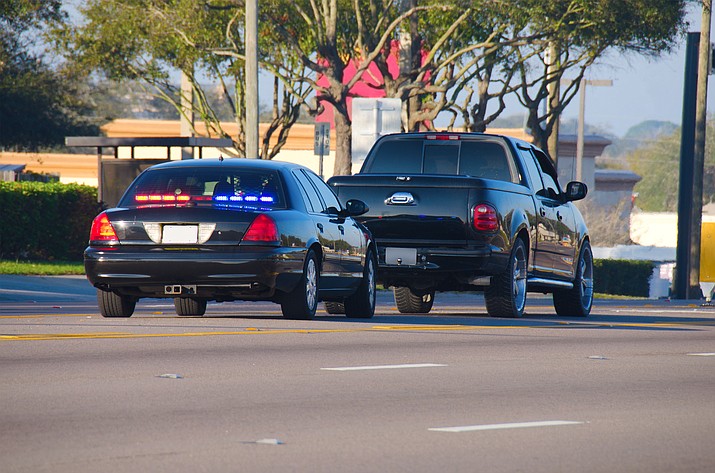 Originally Published: June 24, 2017 6:03 a.m.
John Wooden, the legendary men's basketball coach at UCLA, gets the credit for this quote:
"The true test of a man's character is what he does when no one is watching."
Local police agencies are using unmarked police cars to enforce traffic laws. There is a simple way to avoid getting a ticket, obey the law.
If you don't speed, drive recklessly, drive while being impaired, etc., then you have nothing to fear from an unmarked police car.
You have plenty to gain, such as possibly arriving at your destination alive. There are reasons for traffic laws, and if everyone is disobeying those laws because there's no police car in sight, then people's lives are at risk, especially in a state that allows folks to type texts on their phones while they're driving.
Police recognize some people have legitimate concerns about being pulled over by unmarked cars. They have recommended how to handle such situations to protect yourself.
First, wave to the officer to let them know that you see them, and will pull over. Then, find a safe place to pull over that is highly-visible to other people. Next, if you have concerns the person pulling you over is not actually a police officer, call the police dispatcher before rolling down your window or unlocking your call and verify that it is actually a law enforcement officer.
The real police understand your concerns, and will not penalize you for being safe.
It's a shame that there have been cases of imposters harming people in such a manner, but that is no excuse to take a tool out of law enforcement's playbook to ensure good people follow good laws.
Another concern people have is that a marked police car is much better at ensuring compliance than an unmarked one. People see it, they all slow down.
However, if people understand that local law enforcement is using unmarked cars, it can be the same deterrent but on a much larger scale.
They don't need to deploy unmarked cars, just let everyone know that they might and people will likely follow the law, giving them a bigger bang at a lower cost of resources.
No one enjoys being pulled over, getting citations and having to attend driving school to avoid bigger penalties.
The solution isn't to limit how the police enforce traffic laws, but instead all of us follow the existing laws. Then it won't matter if anyone is watching or not.
Related Stories
More like this story