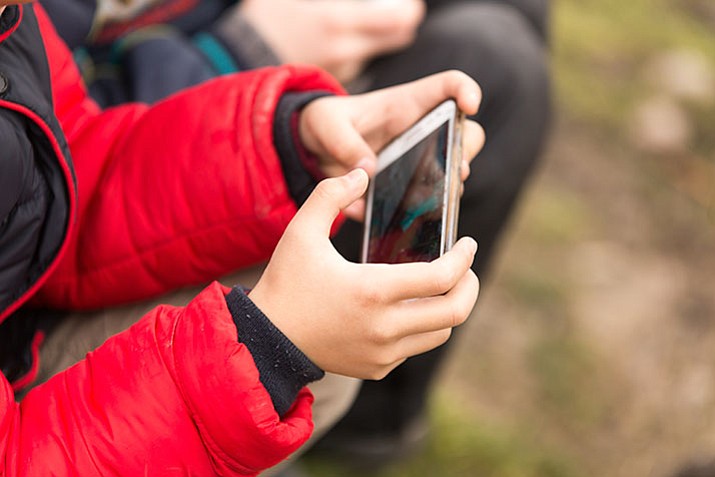 Originally Published: June 23, 2017 6:07 a.m.
Updated as of Friday, June 23, 2017 3:49 PM
A Denver man has proposed a ballot initiative in Colorado that would be the first of its kind in the nation, if he can get enough support for it. It would ban the use of smartphones to children younger than 13 years of age.
There is certainly reason to be concerned about how young children are using technology, but we feel that it is the parent's role to determine that, not the state's.
Tim Farnum, who is an anesthesiologist, said he decided to take up this cause after watching his own children struggle with the psychological effects of always having a device in hand.
"They would get the phone and lock themselves in their room and change who they were," he told USA Today. "(With smartphones), the Internet is always begging for your attention. The apps are all designed to addict you … For children, it's not a good thing."
We agree. It's impossible to look at our society today and not notice the changes, from a couple eating dinner out at a restaurant and instead of talking to one another staring at their phones, to people trying to text and drive.
Those early years are when children learn many of their social behaviors that will serve them well, or ill, through life. According to a Wireless Foundation study 56 percent of children ages 8 to 12 in the U.S. have a cell phone and 21 percent of children 8 and younger have one.
All this time staring at a screen instead of interacting with others or playing with friends outdoors is a reason to worry. But the solution is not to have the state dictate rules, that is a job for the parents.
Not all children are created equally, and some 12 year olds can find the right balance between screen time and playing outside with their friends. And, there are no doubt 16-year-olds who do not have that balance.
Parents are in the best position to make the right choices for children.
Farnum's proposal has other problems as well, such as enforcement. He would have retailers ask who was going to use the phone, and if it's a child, then the parent would be fined. That will lead to parents lying.
And it should not be people who are in the business of making sales to enforce a state law. His proposal also forces retailers to submit monthly reports. More paperwork is not good for business.
This proposal has good intentions, but falls apart in practice. Let's leave parenting to those who know their child best, and let the state worry about other matters.