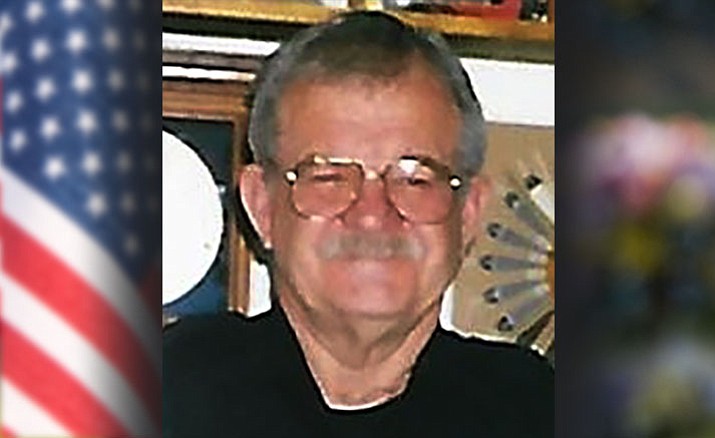 Originally Published: June 8, 2017 6:01 a.m.
Marshall T. Goade, 77, of Chino Valley, Arizona, born Dec. 29, 1939, in Pasadena, Calif., to Callie Lilly Goade, died May 12, 2017, in Chino Valley.

Marshall is survived by his wife, Cheryl Goade of Chino Valley; brother Ralph (Mandy) Azbill of Colorado; children Scott Goade of Mesa, Arizona, Rene (Karen) Goade-Caves of Mesa, Debbie (Steve) Hodgkiss of California, Fortune (Bill) Brandel of Prescott Valley, Arizona, and Paige Calais of Chino Valley; niece Heather Edinger of Colorado; and grandchildren Hannah, Jaylen, Bryce, Conner, Kyle, DJ, Danielle, Remington, Jason, Joni, Jared and Julie.
Marshall was a very warm, compassionate person, who would help anyone in need, right down to total strangers. He served in the Army for three years, before beginning his law enforcement career with the Maricopa County Sheriff's office from 1965 to 1972, then transferred to the Arizona Department of Public Safety from 1972 to 1986. He loved his law enforcement career and after leaving DPS, he relocated to Chino Valley. He then became a police officer for the Chino Valley Police Department from 2000 to 2004, before retiring.
Services will be held on Saturday, June 10, 2017, at 11 a.m., at Word of Life Church, 590 W. Road 1 N., in Chino Valley. A reception to follow.
Affordable Burial and Cremation, LLC was entrusted with the care.
Information provided by survivors.