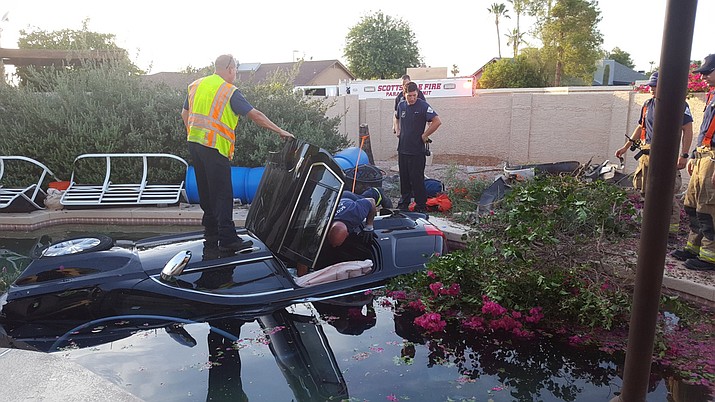 Originally Published: June 6, 2017 6:01 a.m.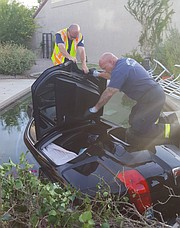 The Scottsdale, Arizona Fire Department says an elderly man crashed a car through a wall and into a backyard swimming pool on Monday.
The accident occurred just north of East Via Linda in the area of 110th Street and Cholla Street in Scottsdale.
Scottsdale fire and police department first responders rescued the man from the SUV before it became fully submerged underwater on its side.
Officials told Phoenix TV station KNXV the driver was taken to a hospital as a precaution. He is expected to recover.
No one else was hurt and the cause of the accident is still under investigation.