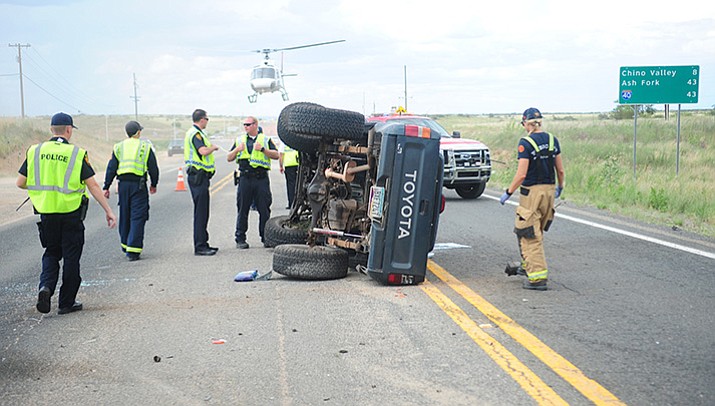 Photo by Les Stukenberg.
Originally Published: July 28, 2017 6 a.m.
One person was flown by helicopter to John C. Lincoln Hospital in Phoenix after this two-vehicle collision on Highway 89 between Ruger Road and the new Willow Creek roundabout Thursday afternoon. According to a Prescott traffic officer on scene, the small pickup truck was northbound, veered off the roadway then overcorrected sending it across the roadway into a semi-truck, impacting it in the driver's side gas tank and battery compartment.