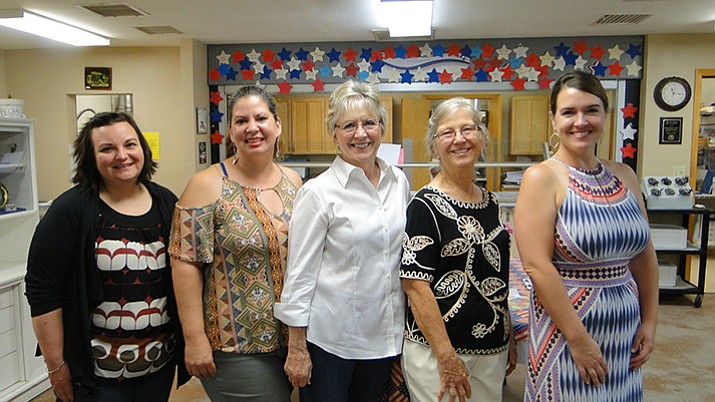 Originally Published: July 28, 2017 6:02 a.m.
With dodging fires and floods and helping others during these disastrous events, Mayer Area Meals on Wheels was grateful to receive a grant from Prescott Area Women Who Care. The Women Who Care organization is nationwide and is made up of incredible women who gather funds and determine which organization (or person) in their area is in need. They collect a quarterly payment (not dues) and this is placed in their general fund. They then list all of the places/people that are in need at that time and the membership votes on either awarding the entire fund to one place or if several receive a percentage of the total amount.
The Mayer Area Meals on Wheels won its grant and received its check July 25, to aid Western Trade, whose entire arena was washed away in the floodwater. Western Trade holds an annual (and sometimes twice-per-year) event at the arena to benefit Meals on Wheels. With the July flooding, the owner nearly lost his life trying to save the horses at the arena, and helplessly watching as the floodwaters took fences, gates, berms, and washed away the surfaces in the arena with a 5-foot wall of water washing through.

More like this story