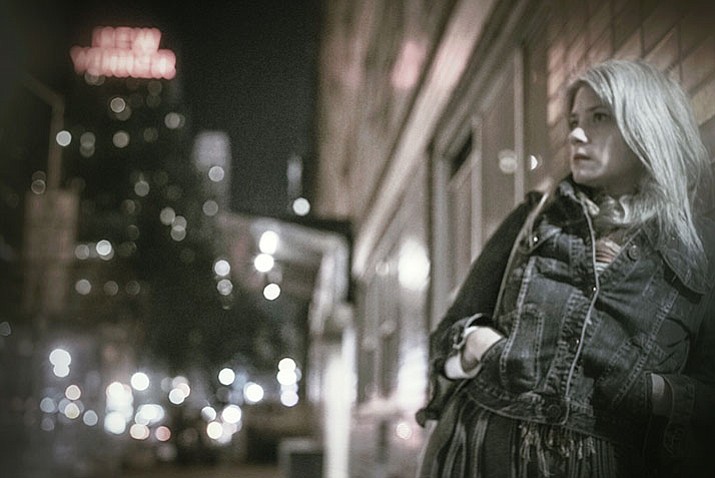 Originally Published: July 27, 2017 6 a.m.
Lindsay Bane, YC's Film and Media Arts Animation teacher, recently produced four videos for the L'Oreal Group, which screened at the Louvre Museum in Paris this past May.
"I've been working for TAG Creative NY, the agency that produces the L'Oreal videos, for about eight years," Bane says. "Every spring TAG hires me to help produce videos that premiere at the Louvre for an annual international show showcasing their achievements and highlighting what's next."
As an MFA graduate of NYU's Tisch School of the Arts, Bane has produced animated commercials for a variety of global beauty brands, including L'Oreal Paris, Maybelline New York and Garnier USA. "The greatest takeaway is always the relationships I build with coworkers and the professional experience," she says.
International pedigree and high-end clients aside, Bane says she's excited to be back in Clarkdale, preparing her classroom for Yavapai College's incoming class of Animation, Production and Screenwriting students. "Students in this program are full of life," she explains. "They have great ideas, and they're learning to express those imaginings in ways that are fascinating and new. I love being part of that process and helping them along their way."
As an advertising producer, independent filmmaker and video artist, Bane understands the mindset and the skill set needed to succeed in the film industry. She says YC's Animation Certificate program does, as well: "The certificate gives students a range of necessary technical skills," she explains. "As an animation student, you are introduced to numerous styles of animation. You gather an essential foundation in art. You learn to strengthen those storytelling skills and – above all – how to make your animations work for you. Once you have a start at a portfolio and the tools to produce more animation work, you have a start at a real career."

YC's Film & Media Arts program combines those technical and storytelling skills with industry-standard equipment and software. "We shoot animation frames with HD DSLR cameras, and beginning students learn the ropes with Dragon Frame animation software, a professionally regarded program," Bane says. "Once students have a good understanding of animation principles, we incorporate the Adobe Creative Suite to animate digitally. Students learn to use the same programs that many motion graphic animators apply in professional environments." 
Film & Media Arts Director Helen Stephenson says the FMA program takes students through the process of animation incrementally, with strong instructor support. "YC's animation program works for anyone who is even interested in animation – beginning at any skill level, it takes a student through the basics and then ties in their own unique creative vision for a really customized experience. Everyone should find out what's possible in animation, but especially find out what kind of animations only they can make."
In addition to her advertising and teaching experience, Bane is currently working on an Arizona-inspired stop motion adaptation of the "Ugly Duckling" fairy tale, entitled The Ugly Saguaro.
Registration is open at www.yc.edu. Classes begin Monday, August 21 and are available at YC's Verde Valley Campus and online. For further information on Yavapai College's Film & Media Arts Program, please contact Helen Stephenson at (928) 649-4284 or: helen.stephenson@yc.edu.
Information provided by Yavapai College.