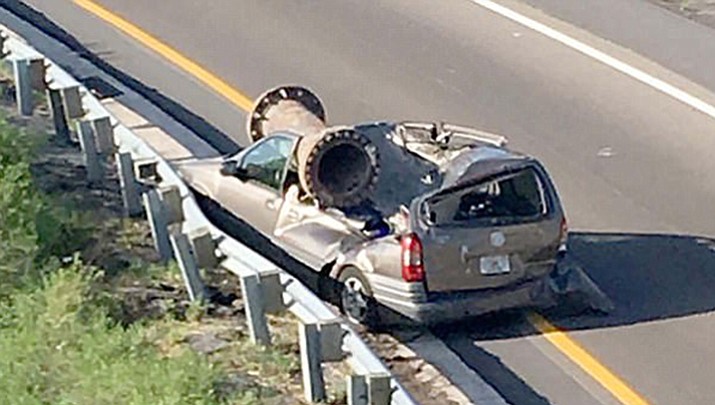 Originally Published: July 16, 2017 6:02 a.m.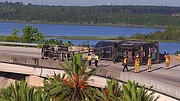 ORANGE COUNTY, Fla. - A Florida man miraculously survived after a massive industrial pipe fell off a truck and crushed his van Saturday morning.
According to Florida Highway Patrol, 36-year-old Jesus Armando Escobar was driving on Interstate 4 when a truck above him on the overpass hit a guardrail and overturned, causing a huge industrial metal pipe to topple out and land directly on top of the driver's side of Escobar's van.
Amazingly, Escobar walked away from the accident with only minor injuries.
Escobar's wife, Aricelli, told ABC News her husband feels blessed to be alive. "He is a father to three small children and he's our miracle," she said in a statement.
The driver of the truck, 33-year-old Antonio Santiago Wharton, suffered minor injuries and was cited for careless driving.