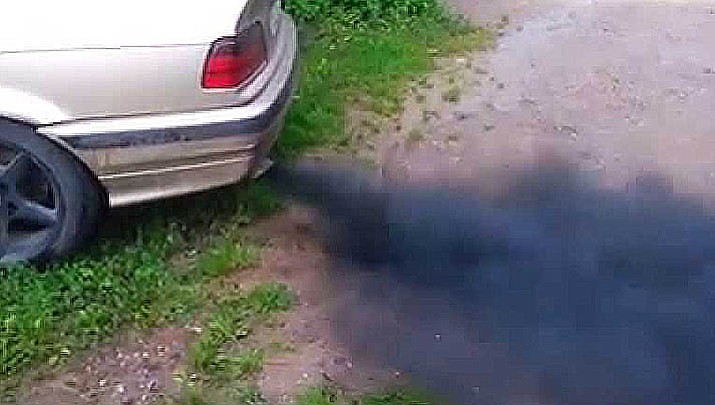 Originally Published: July 16, 2017 6:05 a.m.
Like everyone else, I too have been shrouded in a cloud of exhaust from a diesel vehicle as one takes off in front of me from a stop.
The experience elicits disgust, and me lunging to close my air vents.
Well, it seems four large cities — Paris, Mexico City, Madrid and Athens — pledged in December 2016 that they will stop the use of all diesel powered cars and trucks by 2025, according to media reports. Since then, other major cities — including Munich and Seoul — have jumped on board.
The ongoing argument centers on a May 2017 study, the Global Health and Environmental Impacts of Excess Diesel NOx (nitrogen oxide) Emissions in 11 Major Vehicle Markets.
The main findings were increased air pollution from diesel NOx emissions caused 107,600 early deaths worldwide in 2015; 38,000 of them are attributable to "excess NOx emissions" — emissions under real-world driving conditions compared with emissions under official laboratory tests. Approximately 80 percent of these deaths (for both excess NOx and total diesel NOx) occurred in three regions — the European Union, China, and India.
Other findings include an estimated 1,100 deaths from excess diesel NOx occurred in the United States in 2015, where heavy-duty diesel vehicles caused 10 times the impact of light-duty diesel cars.
The United States figures are what caught my attention most, mostly because that's where I live. However, less than 5 percent of U.S. cars are diesels, compared with half of all new cars sold in Europe — some 85 million on the road.
Aside from that, I imagine a much greater percentage of trucks, work vehicles and semis here (totally anecdotal though).
Still, I had to wonder where this was coming from. The deaths are not the only issue. The EU took center stage after it set aggressive targets to reduce carbon dioxide emissions to fight climate change. Auto makers there, especially the Germans, bet big on diesel as their main tool to reduce emissions. Diesel does burn more efficiently than gasoline, and it gets better mileage and emits less carbon dioxide. The industry pushed it and won support from European governments, which have subsidized diesel through lower taxes since the 1990s.
The study did not focus on carbon dioxide though, it was nitrogen oxide.
Further complicating things is the fact that demand for electric cars is still less than 2 percent of global auto sales, Fox reported. As for new electric vehicles, including plugin hybrids, their sales accounted for only 1 percent of the 14.6 million new cars sold in the EU last year, for instance.
The solution? Car makers will be hard-pressed to shift from diesel and still meet greenhouse gas targets. The auto industry — for example in Germany — is offering to update software on mid-aged diesel vehicles on the road to bring them in line with modern emissions standards if bans are dropped.
The rub is that nearly half of the diesel vehicles on the road are too old to fix. I owned a Ford F350 that was a diesel (could pull a crooked road straight, but it turned like the Titanic). It was quite dependable, when you got past the glow plugs (like spark plugs for older diesel engines); because of them I learned how to change out the starter like a champ (five times in eight years)!
All of this makes me imagine two things.
First, I foresee a "cash for clunkers" offer like that of years ago where the government subsidizes getting rid of the older ones that are harder or impossible to update — if the U.S. could afford it. Seoul, Korea, which "jumped on board," is actually planning to ban diesel vehicles made before 2006.
Secondly, we should be doing everything we can to better care for the earth and prevent any deaths. So why does it take a death or study for the auto industry agree to update software? Maybe, because diesel is a fuel that is cheaper to make than gasoline, and updates cost money too.
The almighty buck talks louder, huh?!
More like this story