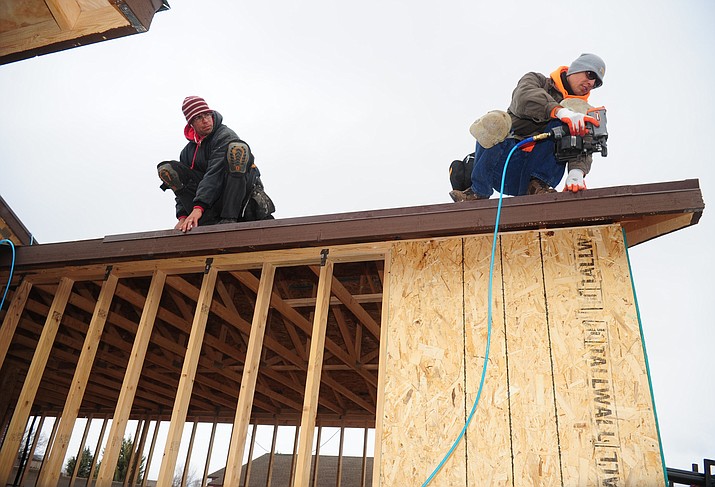 Photo by Les Stukenberg.

Originally Published: January 25, 2017 6 a.m.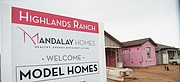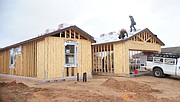 CHINO VALLEY — Chino Valley has been in need of additional housing for years now, said Ruth Mayday, development services director for the Town of Chino Valley.
This was recognized as early as the late-2000s, but many housing developments that were preparing to get off the ground were stymied by the great recession.
"We had a number of projects that were in some stop on the approval pipeline prior to 2008 when everything crashed," Mayday said.
That has begun to take a turn for the better. According to acting Town Manager Cecilia Grittman, there have been 169 new residential housing building permits in the past six months and 241 total permits issued since July 1, 2016.
"I think that investors are starting to shake off their concerns about the stability of the market," Mayday said. "Overall, I think that they're starting to see things level out. Clearly, the supply of foreclosed homes is all but gone, so there is more demand in the marketplace for new housing."
The home building company Mandalay Homes is one of the major players capitalizing on this renewed opportunity in Chino Valley.
The home builder has been developing several subdivisions in the town and is predicting a bright future.
"We're posed for a good year out here in Chino Valley," said Bill Hammond, vice president of sales for Mandalay Homes.
The primary appeal to living in the small town that Hammond and others are pushing is affordability for homeowners.
"The land is less expensive there, so consequently the home prices are leading the direction," Hammond said.
Hammond said their homes in Chino Valley start at about $215,000. He said that similar homes in Prescott would cost 15 to 20 percent more. In Prescott Valley a similar home would be priced at 10 to 15 percent higher, Hammond said.
In addition to the new construction of single family homes are a couple significant apartment complexes on the horizon.
The Chino Valley Town Council got its first look at a proposed 225-unit apartment complex on Road 2 North behind Walgreens called Hawksnest at its Jan. 10 meeting.
On top of that, another set of developers have begun the process to put in 150 rental units right behind the Safeway in Chino Valley, Mayday said. These developers are expected to host a neighborhood meeting soon and will then seek approval by the town's Planning and Zoning Commission, followed by the Town Council's review.
Mayday said these complexes are sorely needed, for many people have been getting priced out of the rental housing market because there haven't been enough units in the quad-cities area.

"I think in terms of affordability, it's more affordable for families and young people to have an apartment in Chino Valley rather than down in the city of Prescott or Prescott Valley, and it's a doable commute," Mayday said.
Taking all of this into consideration, it is tempting to say Chino Valley is experiencing a boom of sorts, but Mayday resists using that word.
"I would say we're seeing steadily increasing growth, which is what we want to see," Mayday said. "We don't need another boom where everything gets overinflated and then crashes."
More like this story