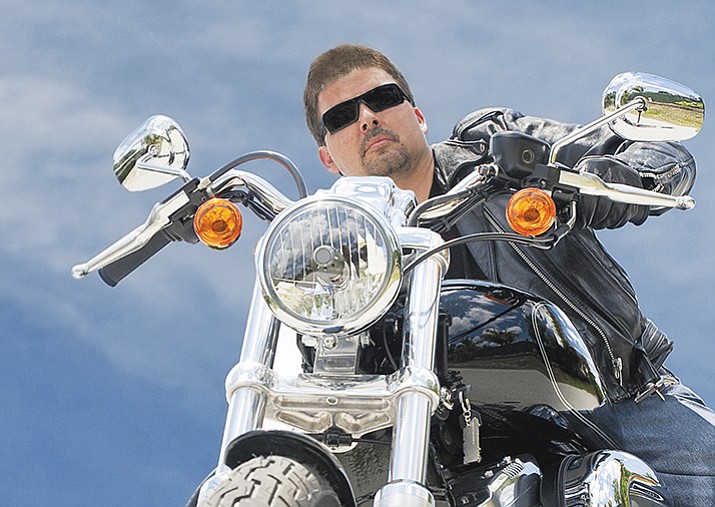 Originally Published: January 14, 2017 6:02 a.m.
PHOENIX – A Tucson lawmaker wants to once again make it illegal to ride a motorcycle in Arizona without a helmet.
But there's a twist to the proposal by Democrat Randall Friese: If you like riding without a helmet, you could buy your way out of having to comply with the law.
It's not that Friese believes that's a good idea. It's that he's acknowledged it may be the only way to get HB2046 heard, much less approved and signed into law.
Arizona repealed its helmet law for adults in 1976, though those 18 and younger remain subject to the requirement. Perennial efforts to revive it continue, despite strong opposition from the riding community.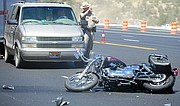 Friese, a trauma surgeon, sees the issue from a different perspective.
"Research has shown, time and time again, hundreds of millions of dollars will be saved if we prevent head injury," he said.
"If you're 20 years old and get a lifetime head injury, you're institutionalized for decades," Friese explained. "It costs tens of millions of dollars to hundreds of millions of dollars."
His legislation would impose an automatic $500 fine for each violation.
But Friese, who has proposed a mandatory helmet law in the past, said he quickly learned that politics are not on his side.
"When I introduced this bill two years ago, the first thing I heard was, 'It is my right to ride my bike without my helmet,'" he said.
"I don't believe it's a right," Friese continued. "I believe it's a privilege."
Still, the votes are not there. So what HB2046 also says is that anyone who wants to ride a motorcycle, all-terrain vehicle or motor-driven cycle without a helmet simply has to pay an annual fee to the Department of Transportation. And those dollars would go into a special fund to provide rehabilitation, transitional living and equipment necessary for daily living by those who suffer head injuries in motor vehicle accidents.
The legislation does not spell out what the fee would be, leaving that to the head of the Department of Transportation.
There's a political reason for that: Any measure that imposes a new specific fee requires a two-thirds vote of both the House and Senate. Leaving the fee up to an agency allows a measure to pass with a simple majority, an easier hurdle for Friese to overcome.
But Friese figures the fee will be less than the $500 fine.
There's another sweetener in the bill designed to gain votes: Friese agreed to make the violation a secondary enforcement.
Similar to seat belt laws, a police officer could not stop a cyclist solely because that person is not wearing a helmet. A citation for failing to wear a helmet could be issued only if the person was originally pulled over for some other reason.
And those who opted out could ride on, ticket-free, after a check of that person's license by the officer determined the cyclist had paid the fee.
Facebook users in the Prescott Area Living group had mixed reactions.
"I don't agree with it at all," said Cameron Flory. "It's just another way for the state to generate revenue. Whether you wear a helmet, or not, you know the risks involved every time you throw your leg over your bike."
Danielle Webb said, "My husband will not be on the road without a helmet, legal or not. Being on a bike is already a danger. Might as well protect yourself any way you can."
"There are too many laws as it is," said Paul Rosland. "If I want to be stupid, I should be allowed to."
That still leaves the question of whether motorists should be able to preemptively buy their way out of complying with a traffic law. Friese conceded he knows of no other Arizona law with such a provision.
"That would be a precedent that's a concerning thing to set," he said.
"But I'm trying to find a solution to a problem that is robust," Friese continued. "Even if we can get 10 percent more people, 20 percent more people or 40 percent more people wearing a helmet, we're going to save money, we're going to save lives."
And then there's the politics of it all.
"So I see this as what's called a compromise," Friese said. "And we don't do that a lot around here."
Figures from ADOT show there are close to 200,000 motorcycles registered in Arizona, out of close to 8 million motor vehicles.
Out of 116,609 crashes in Arizona in 2015, the most recent figures available, 2,988 involved motorcycles, with 134 people killed and another 2,497 injured.
What the data also shows is that of the total number of motorcycle operators killed, more were not wearing a helmet than had one.
But the same report shows that of those who did not die, there were far more incapacitating injuries to helmet-wearing motorcycle riders than to those who did not wear a helmet, though that could be a function of the fact that those without helmets were more likely to die in the crash.
ADOT also found that of all the motorcycle crashes, half involved a collision with another vehicle, 615 were due to overturning the bike and 312 were with a stationary object.
Follow Howard Fischer on Twitter @azcapmedia.
Courier Reporter Scott Orr contributed to this story.
More like this story