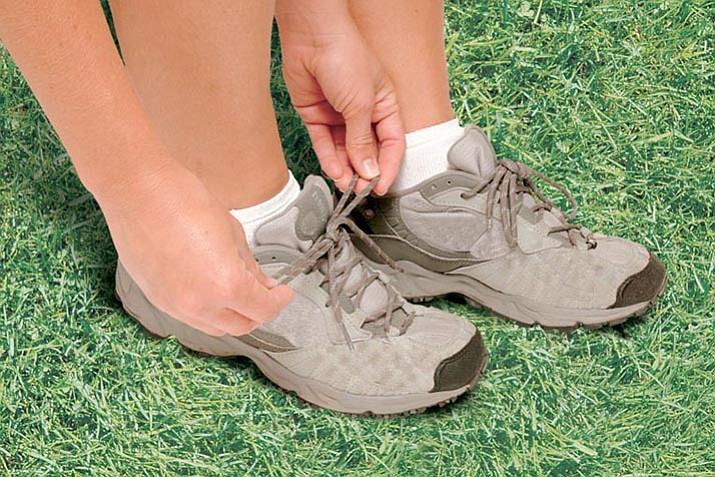 Originally Published: January 11, 2017 6:02 a.m.
Forty-one percent of Americans usually make New Year's resolutions – and lose weight/eat healthier and work out more often rank first and seventh, respectively, on the list of most popular resolutions.
That's according to a report from Statistic Brain (statisticbrain.com). Improving oneself, making better financial decisions, quitting smoking, doing more exciting things, spending more time with family and friends, learning something new, doing more good deeds and finding love round out the top 10.
The Arizona Department of Health Services contends that being active doesn't mean spending hours and hours at the gym. ADHS offers four steps to live a healthier life without having to sweat it out next to that awkwardly loud guy lifting in the corner.
• Put in the steps - Park father away at the store and find reasons to take the stairs instead of an escalator or elevator.
• Track your tracks - A pedometer can show you just how far you've gone in one day. Then work to go farther each day. You'd be surprised how quickly steps add up to miles.


• Aim for two and a half hours of weekly activity - Adults should aim for at least 150 minutes of moderate physical activity each week. Every little bit adds up. During your lunch break, walk around your office building or take a walk outside and get some fresh air.


• Have fun and just get moving - Be active with family or friends, even walking your dog counts as physical activity.

ADHS plans to highlight several other health tips you can incorporate into your New Year's resolution list in the coming weeks. Visit its blog at directorsblog.health.azdhs.gov/ to learn more.