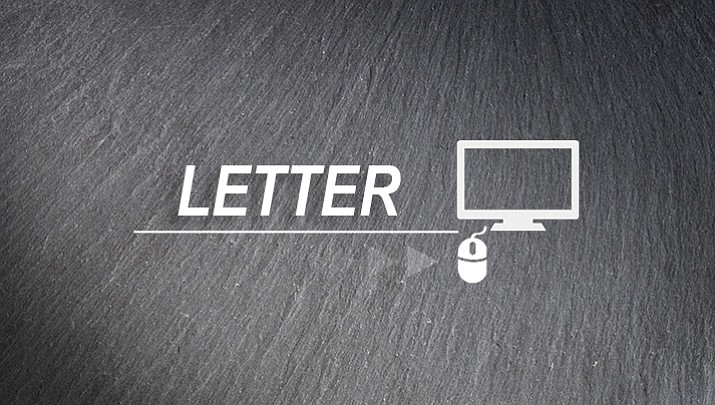 Originally Published: January 10, 2017 5 a.m.
Thanks bulk mail
EDITOR:
This letter to the editor is way over due and what better way to start the New Year off than a "thank you" to our area's bulk mail facility and Penny Craig, business mail entry representative and Yavapai Exceptional Industries.

When it comes to serving our communities the bulk mail facility plays a large part of offering a great service to nonprofits and YEI plays a huge part in stuffing, labeling, sorting and delivering mail to the post office. As a nonprofit organization in the community, YCCA embraces the mailing services and discounted first-class mail that is available through the local bulk mail facility and I would hope that all nonprofits take advantage of this service.

Mailing through the bulk mail facility does not come without its challenges; you need a mailing permit and pay an annual mailing fee, depending on the weight, and you must have a minimum of 200 mailing pieces, identical in weight, wording, and content. There are zip code areas to know, a mailing report form to complete and a door buzzer alarm that allows you entry into the mailing room that specializes in the dynamic mailing for our community. There are routing stickers that need to be on each bag, tray or carton inserted of course correctly and right-side up. However Yavapai Exceptional Industries does all of this "mail engineering" and seriously, I do not have to worry.
Whew, I say, what a task, however what a cost savings to send first-class mail, with a very short delivery time. I might add and, more importantly, the bulk mail facility would not be nearly as much fun to go to if it were not for Penny Craig, the smile, the delight and the one who helps when the bag should be a tray and when the labels are upside down.
You can make your bulk mailing a hands-on project, however YCCA has elected to create autonomy and independence with the very important industrial workers and gang at Yavapai Exceptional Industries and outsource our bulk mailing to the best ever outsourcing services team on the planet. YEI stuffs, mails, bags, tags and gets the labels on right. Couldn't be happier with such an engaging team of young industrial workers who understand the physics and engineering of bulk mail preparation and then the best ever Penny Craig at the post office for having such passion to her customers.
Happy New Year, YEI guys and gals – YCCA truly appreciates your spirit, your heart and soul and thanks for your help this past year, couldn't have done it without you! And Penny, Happy New Year to you – the bulk mail facility is truly lucky to have a woman of your heart and soul who loves helping all of us and translate the bulk mail rules into "understandable."

Sandy Griffis
Prescott