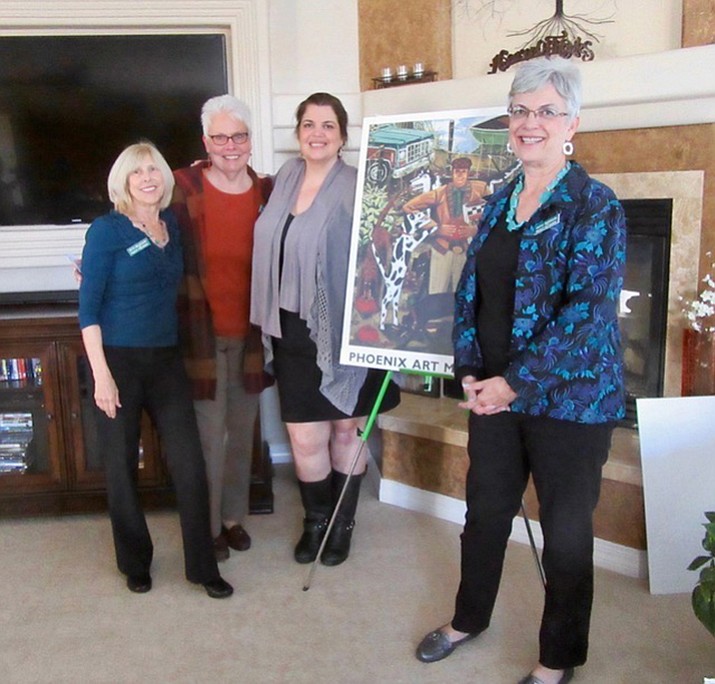 Originally Published: January 8, 2017 6 a.m.
On Monday, Dec. 5, at its holiday luncheon, the Prescott Art Docents welcomed four new members to the nonprofit organization. The four members completed a 12-week training. Their Training of Art History, along with the Elements and Principles of Art, was guided by Art Docent Training Chair Joyce Haas and Training Assistant Marge Landry. They are now prepared to join the Masterpiece program of presenting artists and their works of art to students in the Greater Prescott area.
The Spring Training Class will begin with an orientation on Wednesday, Jan. 18. For more information about this session or future sessions, please contact Joyce at 928-775-5100, jbsail@gmail.com; or Joslyn at ejcandh@msn.com.