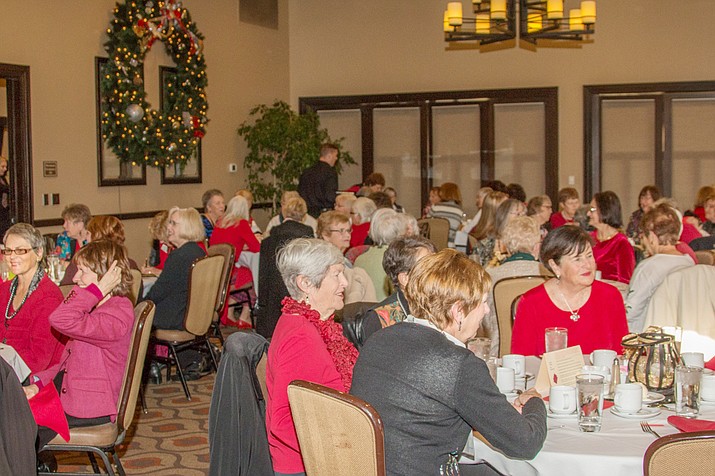 Originally Published: January 1, 2017 6 a.m.
Members of the American Association of University Women, Prescott Branch, celebrated the holidays in December at the Prescott Lakes Club House. Members enjoyed a brunch and entertainment by Song of the Pines, a performing and competing Sweet Adelines chorus from Prescott.
This is the time of the year when the local branch collects donations for the national organization. These funds support AAUW's highly successful mission-driven programs, such as Tech Savvy, Start Smart and Work Smart, Elect Her, the Legal Advocacy Fund, the National Conference for College Women Student Leaders, research, and other initiatives. As a result of this event, more than $2,000 was contributed to these funds.
Awards were presented to Mover & Shaker, Anne Barton, and Rookie of the Year, Mollie Divine. In addition, recognition was given to 50-plus-year members Joy Evans, Claudia Greenwood, Doris Piatek, Vera Stewart and Edi Taylor-Richards.
AAUW, a national organization founded in 1881, advances equity for women and girls through advocacy, education, philanthropy and research. Membership is open to all graduates who hold an associate's or higher degree from a regionally accredited college or university. Meetings are held the second Saturday of the month. For more information, please contact prescottaauwbranch@gmail.com.