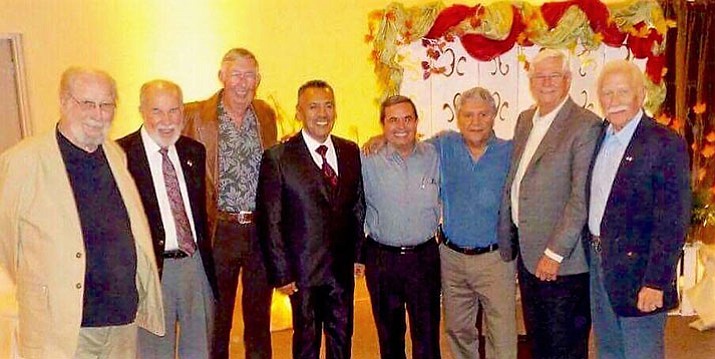 Originally Published: February 5, 2017 6 a.m.
Updated as of Saturday, February 11, 2017 6:26 AM
Recently, on a trip to Caborca, eight past-presidents of the Prescott-Caborca Sister City committees met at one event – a real occasion. From left are: Sam Pool, Ed Williams, Ray Baldwin, Rafael De la Rosa, Guillermo Sandoval, Carlos De la Rosa, Alejandro Aguilar Noriega and Bob Greninger. Of particular interest, Alejandro Aguilar was the very first president of the Caborca group in 1972.