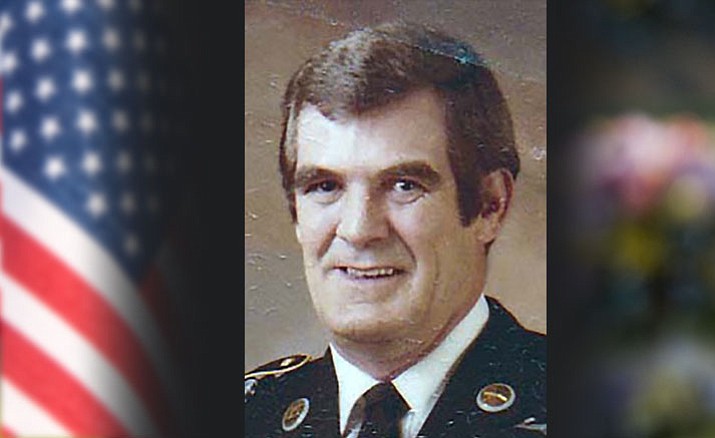 Originally Published: December 31, 2017 6:06 a.m.
Kenneth A. Buckley, age 88, died Dec. 20, 2017, in Prescott, Arizona. He was born Nov. 23, 1929, in Boston, Massachusetts, to Ambrose and Honey Buckley.
Buck retired from the U.S. Army after 30 years and served in WWII, Korea and twice in Vietnam. Buck continued his life of service after his retirement to Phoenix serving as a VFW Post Commander and VFW State Chaplain. After moving to Prescott he served many years as a veteran representative volunteer.
Buck is survived by his son, Ken Jr. of Prescott; daughter, Carmen of Stuttgart, Germany; granddaughter, Kristina of Munich, Germany; and great-grandchildren, Carlos and Milan.
A lifetime of service, now a well-deserved rest. A Memorial Service will be held Saturday, Jan. 6, 2017, at 2 p.m. at Sunrise Funeral Home, 8167 E. Highway 69, Prescott Valley, AZ 86314.
A Graveside Service with honors will be taking place Monday, Jan. 8, 2017, at 11 a.m. at the Prescott National Cemetery.
Arrangements entrusted to Sunrise Funeral Home.
Information provided by survivors.