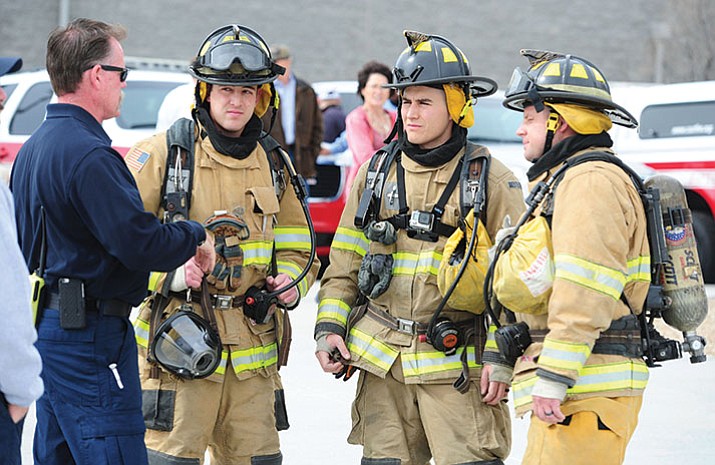 Originally Published: December 30, 2017 6 a.m.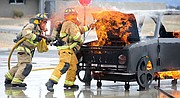 There was a time, not so long ago, when being a volunteer firefighter was a coveted position in any community.
But nowadays, life has changed. Volunteers are becoming more difficult to find and retain.
"We didn't have to, 30 years ago, market our volunteer fire departments," said Kevin Quinn, of the National Volunteer Firefighters Council. "We didn't have to look for recruits and candidates to come in and join our ranks."
This situation is not just about some hobby. Fully 70 percent of U.S. firefighters are unpaid volunteers. When recruiting becomes tough, the situation becomes dangerous for small towns across America.
In 2016, Central Arizona Fire and Medical Authority Chief Scott Freitag was asked if he could beef up his paid staff with volunteers. Freitag replied that people who can be viable front-line firefighting volunteers are in such short supply that the Volunteer Firefighters of Arizona shut down for lack of membership.
All-volunteer departments are more common back East. In this part of the country, combination paid-and-volunteer forces are more often seen, but either way, the mechanics of supplying emergency services is murky to the public.
"Many residents don't even know that (they're served by) a volunteer fire department in many communities around America," Quinn said.
Chief Bryan Smith, of the Williamson Valley-Bagdad Fire District, said his agency is down to one volunteer; all the other slots, he said, have had to be transitioned to paid firefighter jobs.
"We weren't getting the type of response — you know, people work — so there would be times when we wouldn't be able to get anyone to come (in) to run a call," Smith said.
Plus, he added, "the volunteers have to go through the same training and the same certifications and everything else … it's a big drain on someone to volunteer their time and still have to put in all the hours of training.
"A lot of folks, it's just tough to do that, working full time or more than one job," he said.
Then there is the demographic make-up of his fire district, which is "older folks, who just couldn't do the firefighting job for health reasons."
The Yarnell Fire District has more volunteers, 15, along with a four-person paid complement, Chief Ben Palm said, and, "We definitely need more … it used to be easier (to recruit volunteers) years ago."
His current volunteers mostly live out of town, but Palm has a system worked out to ensure coverage.
"They come down here for certain days," he said, "and we actually have crew quarters for them to stay at." In other words, he doesn't have to count on them to be available to respond from their homes when there's an emergency call.
Palm cites changing lifestyles as a big reason he has trouble finding volunteers.
"I think people are busy and don't have the time anymore, and, of course, here in Yarnell, we don't have as many people who have jobs (in town). They have to leave to go to work during the day."
"Today … we need to change the way we do business," Quinn said. "We need to market our volunteer fire departments, something we weren't comfortable with in the past. We didn't have to sell ourselves; now we do."