Originally Published: December 29, 2017 6:02 a.m.
With fame and notoriety comes attention. And with attention comes Googling – at least in this day and age.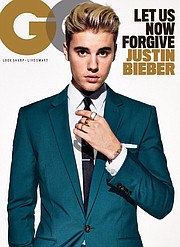 To get a sense of who has been piquing the public's interest in 2017, Dana Rebecca Designs studied the nationwide Google search volumes of celebrities, musicians, athletes and politicians.
By the request of The Daily Courier, the fine jewelry designer took it a step further by narrowing those results down to Yavapai County.
Here's what they came up with (Average Monthly Searches for 2017):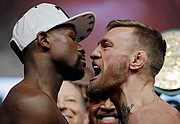 Top searched celebrities
1 - Kim Kardashian - 1,300
2 - Kylie Jenner - 880
3 - Hugh Hefner - 590
4 - Scarlett Johansson - 480
5 - Jennifer Aniston - 480
Top searched musicians
1 - Justin Bieber - 1,300
2 - Lady Gaga - 1,000
3 - Selena Gomez - 880
4 - Taylor Swift - 880
5 - Ariana Grande - 720
Top searched athletes
1 - Conor McGregor - 590
2 - Lebron James - 390
Top searched politicians
1 – President Donald Trump - 2,400
2 – Sen. John McCain - 590