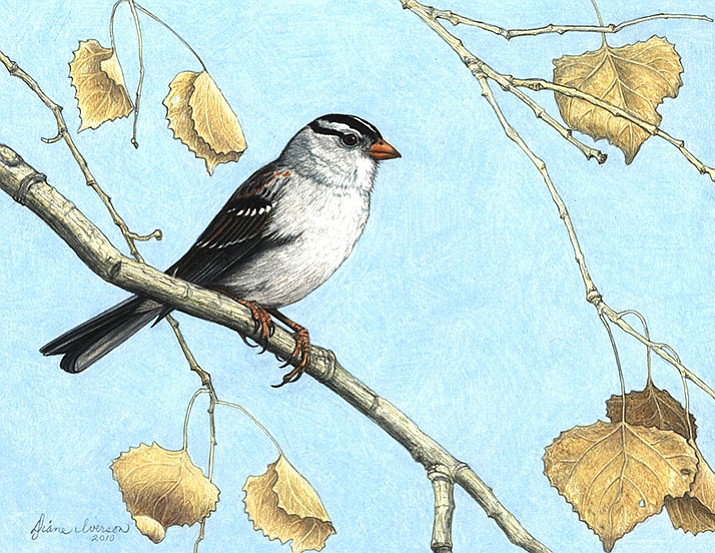 Originally Published: December 28, 2017 6 a.m.
This winter, join renowned local artist, Diane Iverson as she leads students through techniques for capturing the drama of the Arizona Highlands' winter landscapes with colored pencils. The class will work from photos of inspirational local landscapes, as well as more intimate details of nature. Participants can register for individual classes or for the entire seroes. All levels are welcome! Cost is $132 for the 6-part series; $25 per class (10% discount for Highland Center members). To register please call 776-9550 or go to www.highlandscenter.org/art-classes/
About the Author and Illustrator
Diane Iverson is the author and/or illustrator of over 20 books. Several have received awards. Her illustrations are in the permanent collections of the Arne Nixon Center for the Study of Children's Literature (Fresno, California) and the Mazza Museum of International Art from Children's Books (Findlay, Ohio). She works primarily in colored pencil on Bristol board and enjoys interpreting the intimate details of nature. She especially enjoys drawing North American birds. Her mural work (acrylic) can be seen at Highlands Center for Natural History in Prescott. She is director The Little Tree House and Special Projects for the Coalition for Compassion and Justice program, which addresses the needs of low-income residents in Yavapai County. She is very interested in issues of justice and compassion both for the earth and all its inhabitants, especially children.
About the Highlands Center for Natural History
Formed in 1996, the Highlands Center for Natural History is a non-profit organization developed to foster an appreciation for and knowledge of the natural wonders of the Central Highlands of Arizona. Operating on an 80-acre campus near Lynx Lake through a Special Use Permit with Prescott National Forest, the Highlands Center is a regional hub for lifelong learning, designed to invite discovery of the wonders of nature through on and offsite programs, supported by contributions from individuals, corporations, foundations and community partners. 
Program
Mondays – Winter Highland Landscapes
Wednesdays – Winter Details of Nature
Fridays – Winter Wildlife
Participants will need to bring their own 9×12 Bristol Vellum drawing pad, pencil sharpener, kneaded eraser, & Faber Castell or Prismacolor colored pencils. Participants will also receive a 10% discount at The Art Store.