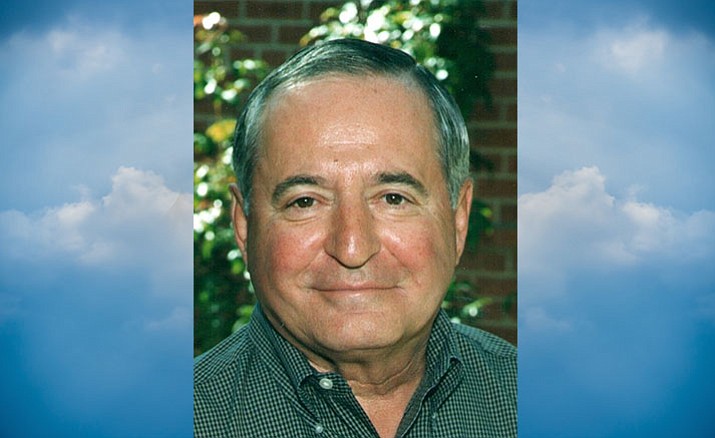 Originally Published: December 27, 2017 6:05 a.m.
Robert A. (Bob) Mariano passed away Dec. 22, 2017, following a prolonged battle with cancer, with his wife Barbara of 60 years by his side as she was throughout his illness. Bob is survived by his wife, Barbara; daughter, Michele (Brian Sr.) Labigan; son, Mark Sr. (Jayne); grandsons, Mark Mariano Jr., Brian Jr. (Brittany) Labigan; granddaughter, Brittany Labigan; brother, James Mariano; sister, Debi (David) Dineen and numerous cousins, nephews, nieces, dear friends and business associates. Bob was born in Geneva, New York, in 1938. Following high school, he attended Rochester Business Institute, Rochester, New York, and played on the school's basketball team and worked part time in the mail room of Lincoln Rochester Trust Co. (a bank subsequently acquired by J.P. Morgan Chase). Following graduation from R.B.I. Bob returned to Geneva and began his 35-year career with the local Lincoln Rochester branch office. In 1968 Bob was transferred to Rochester, N.Y., and began his climb up the corporate ladder. This began with the Trust Operations Department where he was promoted to Vice President, then Senior Vice President of the bank's Operations Division and then the bank's Consumer Banking and Branch Division. In 1984 upon acquisition by Chase, Bob was elected president and CEO of the western NY State Banking Region headquartered in Buffalo, New York. Bob's last move with Chase was when he and Barbara moved to Arizona in 1989 when he was elected president and CEO of Chase Bank of Arizona. Bob retired from Chase on Dec. 31, 1991. Following a brief retirement period, Bob and Barbara purchased a substantial interest in a Phoenix-based human resource consulting firm. The firm quickly grew and was sold to an international consulting firm in December 1996. Bob was the western Regional Manager for this firm until permanently retiring on Dec. 31, 1999. Bob was always active with Barbara in whichever community he worked and they lived in. In Rochester, Bob was chairman of the Blue Shield Board, Treasurer of St. Mary's Hospital Board, and Chair of the town of Perinton Republican Committee. In Buffalo, Bob was a two-term member of the Canisius College Board of Trustees, Treasurer of Sister's Hospital, and Board member of Public Broadcasting, United Way, Chamber of Commerce, NYS Banker's Association, Studio Arena Theatre, Buffalo Philharmonic Orchestra, Blue Shield of Western, NY and the Multiple Sclerosis Society. In Arizona, Bob was again a member on a number of boards, including the United Way, Arizona Bankers Association, Phoenix Boys and Girls Clubs, Phoenix 40, The Salvation Army, Scottsdale Cultural Center, the Phoenix Symphony and St. Joseph's Hospital. Following retirement, Bob and Barbara moved to Prescott, and community involvement remained a very high priority for them. Bob was on the boards of the Yavapai Regional Medical Center Foundation, Prevent Child Abuse, Big Brothers/Big Sisters, the BBVA Compass Bank Advisory Board and Bob and Barbara were co-chairs with close friend Paul Border in raising $1.4 million dollars to build Marley House, an inpatient Hospice House. Due to Bob's deteriorating health, Bob and Barbara returned to the Rochester, New York, area in February 2016 to live closer to their daughter and son. In Bob's high school yearbook, it is written of him "the best of the athlete is to do the deed and say nothing." Bob tried to live his life that way and always found time to help his family, friends and especially those who were much less fortunate than he was. There will be no calling hours or services, per Bob's request, however a celebration of Bob's life will take place at Brook Lea Country Club, 891 Pixley Rd. Rochester, New York, 14624 on Wednesday, Dec. 27, from 2-4 p.m. To share a memory of Bob or send a condolence to the family visit www.walkerbrotherfh.com. Remembrances in Bob's name may be made to Lifetime Care, 3111 Winton Rd S., Rochester, NY 14623, or the Wilmot Cancer Center 601 Elmwood Ave., Rochester, NY 14642 or any charity of your choice. The family would like to particularly thank Jessica and Cara at Lifetime Care and Dr. Alexander Solky for the excellent care given to Bob in the last months of his life.
Information provided by survivors.