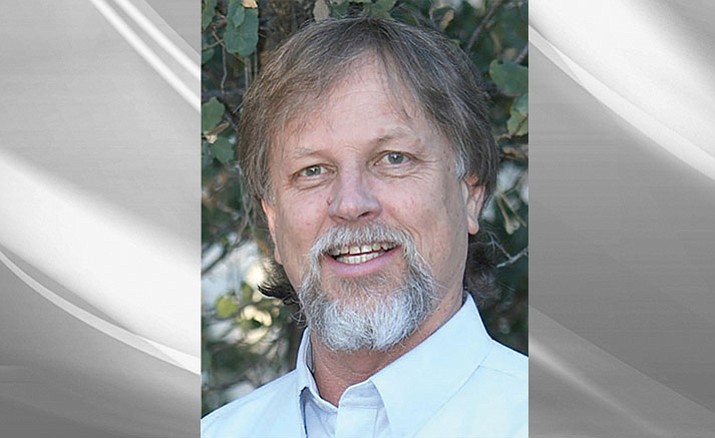 Originally Published: December 21, 2017 6 a.m.
In his three years as executive director for the Coalition of Compassion and Justice, Paul Mitchell has proved to be a "change agent."
The 60-year-old one-time marketing executive and interfaith collaborator is known as a man so passionate about ending homelessness he sacrificed his own comforts and personal time to launch a shelter with a vision far bigger than a bed for a night.
CCJ now operates the city's largest homeless shelter along with a myriad of other programs to benefit low-income adults and families. On any given night, the agency's now year-old Stagger Straight Shelter in its new social justice center headquarters on Madison Avenue shelters up to 50 men and women. The shelter does not discriminate against those with addictions, mental illness, even criminal backgrounds.
So it is with both gratitude and lament that CCJ staff and area civic leaders, even some who may disagree with the agency's approach, say farewell to Mitchell who will resign his position on Jan. 1. His assistant director since February, Jessi Hans, was named his replacement.
CCJ will host a community celebration at the center on Dec. 28 at 4:30 p.m. to publicly thank Mitchell for all his accomplishments.
"I think everyone will miss how dedicated and energetic he was about ending homelessness here," said Annette Olson, executive director of the United Way of Yavapai County. "He is one of a kind."
Like others, though, Olson is confident CCJ will not falter. Mitchell ensured the agency had a "strong succession plan."
"There will be people who will continue to carry the torch," Olson said.
CCJ Board President Mary Bauer and Mitchell, 60, assured this is a parting rooted in mutual respect and admiration for all the work he and his team have accomplished; admittedly in a rapid-fire fashion.
Mitchell's next adventure will enable him to pay homage to his father, David, who died six years ago. He will be working in fundraising and development for his father's college alma mater, Michigan Technical University located in the Upper Peninsula region of the state.
When he was first hired, Mitchell said he told the board he was not seeking permanence. Rather he wanted to turn the dial on making a difference for those who needed the agency the most.
In his first few weeks, CCJ moved and expanded its thrift store operation. Mitchell worked with the same benefactor, Howard Mechanic, on both securing a new facility for the thrift store as well as finding a permanent home for CCJ's outreach services and shelter for the homeless.
Mitchell dispensed with the typical gala and event-style fundraising events in favor of more intimate, even one-one, relationship-building efforts intended to introduce donors to real clients. He wanted them to know the impact of their dollars.
"I told them (the CCJ Board of Directors) I wanted to be a change agent," Mitchell said.
Nishon Pinker, a local restauranteur who disagreed with Mitchell over the initial launch of what was an outdoor shelter operation, said he never disputed Mitchell's sincerity. The two just did not see eye-to-eye on how best to address the city's homeless issue, he said.
"I carry no grudges," Pinker said. "They (CCJ) are all very nice people who are doing what they think is right … Paul believes in what he's doing, 100 percent. There's not an ounce of meanness in him.
"I absolutely wish him the best."
In her successor role, Hans said she welcomes the chance to further Mitchell's vision.
A trained artist who has spent the last 12 years working with both adults and youth in treatment and mental health settings, Hans said Mitchell was "great as a leader" and with him as a mentor she was able to adopt plans that will enable the agency to reach beyond simply managing homelessness.
Under Mitchell's tutelage, Bauer said the agency has "done great things."
Not only was he able to find a way to get the homeless off the streets into a safe, warm place to sleep at night, but he has embarked with Hans and their team to end homelessness as we know it in the next two to three years, Bauer said.
Mitchell leaves a solid legacy on which to build.
"And there's a lot of work left to do," Bauer concluded.