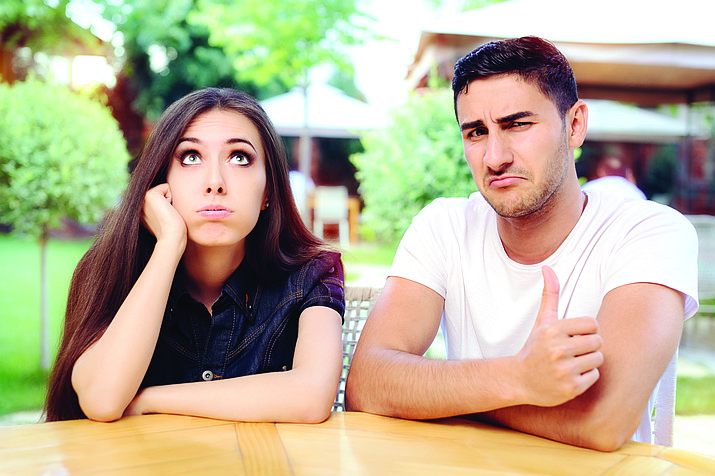 Originally Published: December 20, 2017 6:03 a.m.
Christmas may be the most wonderful time of the year, but it might not feel that way without someone special with which to share all that holiday cheer.
So the hunt is on to find someone to celebrate the holidays with because after all, no one wants to be alone during the holidays. However, starting a conversation can be a little bit daunting, which is where the pickup line comes in.
From the classics such as rearranging the alphabet to put "U" and "I" together to some that are a little bit cleverer, readers shared the worst pickup lines they've ever heard. Here's 10 of them.
"You look exactly like my third wife … no, it's OK. I've only been married twice."
"Did it hurt … when you fell from heaven?"
"There's something in your eye. Oh, it's just a sparkle."
"I have a case of lackofyournumberosis … do you think you could help me out? It's for a good cause."
"Would you like to watch the sun come up with me?"
"Do you know where I hung my mistletoe?"
"Sister, can you help me? I was reading the Book of Numbers last night and there was a problem … your number wasn't in it."
"How much does a polar bear weigh? Enough to break the ice."
"You're as hot as these matches" — given by Matt Brassard, co-owner of Matt's Saloon
"Did you know Matt's Saloon is the place I met the love of my life?" — given by Matt Brassard
The Daily Courier does not recommend using these. Do so at your own risk.
Related Stories