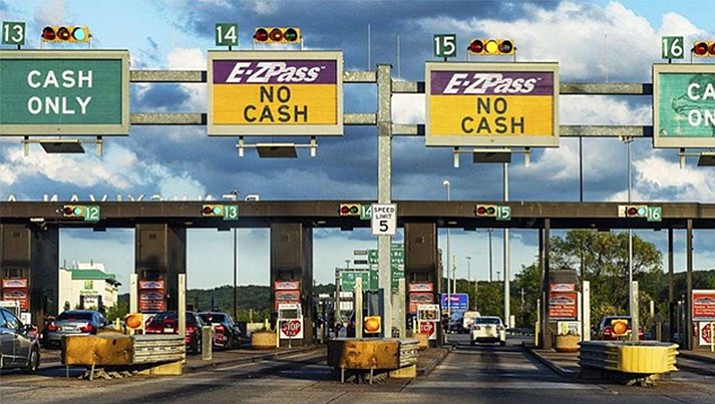 Originally Published: December 17, 2017 6:05 a.m.
The Prescott area and beyond — the county and state — rely heavily on visitors. One leg of the stool that supports our economy is dependent upon their backing. No question.
In fact, the argument that tourists should pay for their impacts here has been put forward many times when it comes to questions of sales taxes in particular.
At the same time, at least one category exists in every budget that receives little to no help from those visitors and what they do: their vehicles' pounding on our roads and highways. That funding is left mostly to a sales tax in Prescott, for instance, but mostly the vehicle registration fees (also known as Vehicle License Tax) that local car and truck owners pay annually to the Department of Motor Vehicles.
Currently, more than 50 percent of the charge for your vehicle registration buttresses our roads, according to the Arizona Department of Transportation — 22.72 percent for state highways; 14.38 percent for county roads; and 13.72 percent for city/town roads.
And while a few other funds also contribute to the kitty for pavement, visitors give no assistance directly for their upkeep or new construction.
That needs to change.
In Colorado, residents pay VLT fees but also must pay for certain roads, if they use them. The added charge is known as tolls, high-occupancy toll lanes, express toll lanes or simply a toll road.
As of 2015, Arizona was among 19 states that have never had any toll roads, while Connecticut, Kentucky, Oregon, and Georgia have had toll roads in the past but have since removed the tolls on those roads. Connecticut, Kentucky, Michigan, Georgia, and Tennessee currently have proposals to construct future toll roads.
The idea of a toll road scares most people. Yet, it can be as elementary as buying a pass that the toll booth electronically senses. No stopping. Otherwise, the charge is a few bucks. Don't like it? Most places have alternates to the toll roads.
This could become important as the state considers an Interstate 17 north-south relief lane, for times of high use or when an accident and hours-long backups result. The cost for such a solution is said to be in the billions, and ADOT still needs to fund its slate of other statewide needs.
The time has come for everyone to pay for what they use. Don't go to Phoenix much? You won't have to worry.
Side note, Arizona lawmakers must stop raiding the Highway User Revenue Funds to balance the state budget. This fall, Gov. Doug Ducey pledged to stop taking $30 million in transportation money each year for other "needs."
If we are to truly recover from the Great Recession, the state must stop passing its problems on to the local municipalities.
Let the road users — yes, visitors too — share in the solution.