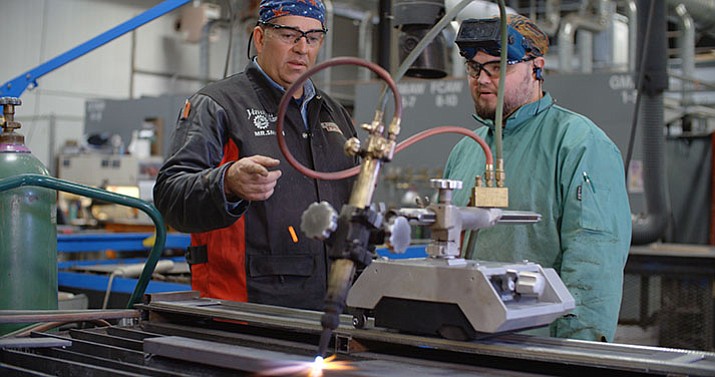 Originally Published: December 17, 2017 6:05 a.m.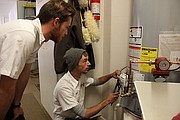 Will Reidhead, 21, considered pursuing a career as a chef, but cooking wasn't cutting it financially. So when he moved to the Prescott area, he switched gears.
"My goal was to get into some kind of trade because I knew it was a wealthier area," Reidhead said.
He started searching online for available positions and quickly spotted one with The Plumbing Store in Prescott. No experience was required and training was included. He got the job and was started at minimum wage. Only a year into it and still in training, he estimates he'll make about $50,000 in the next year and is excited to continue working in the field.
"Plumbing's a lot more of a career than cooking and you can do a lot more with it," Reidhead said.
From what he's noticed, very few people his age are as enthusiastic about the trades as he is.
"I think it's more of a forgotten thing," Reidhead said. "When I was trying to figure out what I wanted to do, I thought college right away. You don't even consider trades until someone says something or something comes by to make you think about it."
Business owners, economic developers and higher education institutions are looking to address this as a significant labor shortage continues to plague the trade industries.
For the fifth consecutive year, positions in the skilled trades were the hardest to fill globally in 2016, according to a study done by ManpowerGroup. These include positions for electricians, carpenters, welders, bricklayers, plasterers, plumbers, masons and more.
Much of this has been a matter of the old guard retiring out and very few choosing to pick up the reins.
"For every five people who retire out of the trades, you have one coming in," said Kim Gagnon, co-owner of The Plumbing Store.
To resolve the issue, stakeholders believe a few things need to be done.
One is doing a better job of marketing the trades to young people.
"We need to be encouraging people a lot sooner — maybe sixth to seventh grade," said Sandy Griffis, executive director of the Yavapai County Contractors Association.
How that marketing is framed is another.
"Start to build an image of the industry different than banging nails and digging ditches," said Teri Drew, who heads up the Economic and Workforce Development Division at the Northern Arizona Council of Governments.

In other words, employers need to talk more about the money a skilled tradesman can potentially make, the flexibility that comes with the positions, and how they're striving to provide a comfortable working environment for their employees, Drew said.
And then there is the matter of training.
While some of this is already offered through institutions such as Yavapai College, employers like Gagnon are taking the matter into their own hands.
"I think it can be done through the tradespeople themselves," Gagnon said.
The key to making that work, however, is funding support, which is something NACOG does to a degree.
If an employer is offering training to new employees and paying them at least $10 per hour, NACOG will potentially cover 50 percent of the wages for the first six months.
"One of the greatest expenses that an employer has is training individuals," Drew said. "It's very costly and time intensive, so we assist in that payment process."