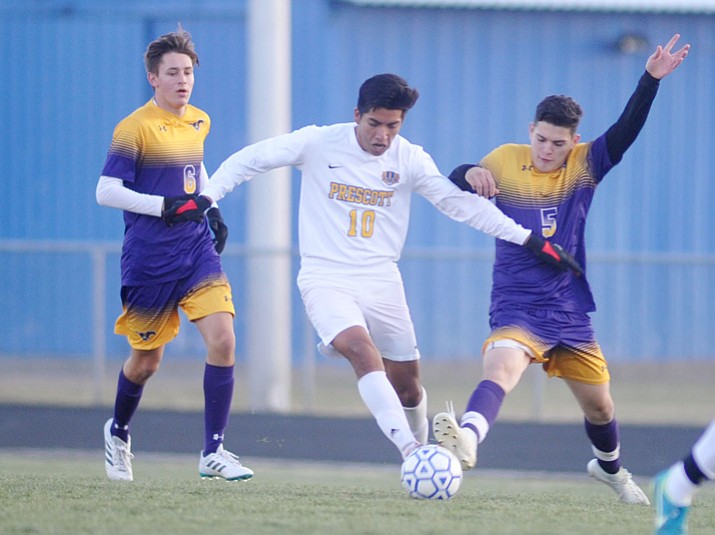 Originally Published: December 14, 2017 11:20 p.m.
Photo Gallery
PHS vs Sunrise Mtn Soccer
The Prescott boys' soccer team was shutout for the first time this season in a 1-0 loss to the Mustangs on Thursday, Dec. 14, 2017, in Prescott.
The Badgers (3-3, 0-0 Grand Canyon) travel south Tuesday, Dec. 19, to play Moon Valley. Official start time is 5 p.m.