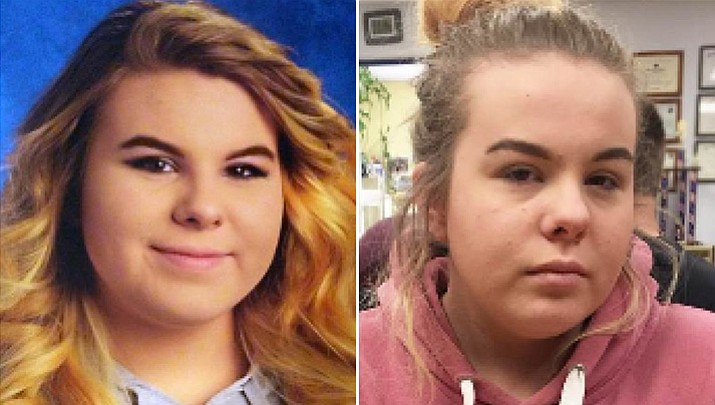 Originally Published: December 12, 2017 1:05 p.m.
Document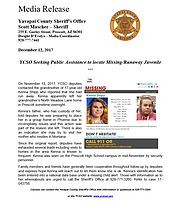 A girl whose father was preparing to place her in a Phoenix group home due to "incorrigibility issues" has disappeared, and Sheriff's investigators are asking for the public's help in locating her, said Dwight D'Evelyn, spokesman for the Yavapai County Sheriff's Office.
On Nov. 13, the grandmother of 17-year-old Kenna Shipp reported that she had run away.
Kenna apparently left her grandmother's North Meadow Lane home in Prescott sometime overnight.
Kenna's father, who has custody of her, told deputies he was preparing to place her in the group home and this action was part of the reason she left.
There is a possibility she may try to visit her mother who resides in Montana, D'Evelyn said.
"Since the original report, deputies have exhausted several leads including visits to homes in the area Kenna is known to frequent" D'Evelyn said. "Kenna was seen on the Prescott High School campus in mid-November by security personnel."
Family members hope she will reach out to let them know she is all right. Kenna's identification has been entered into a national data base under a missing child alert.
If you've seen her or know where she can be found, call the Sheriff's Office at 928-771-3260. Refer to case 17-043756.
Click here to view and download a printable missing persons flier for Kenna Shipp.