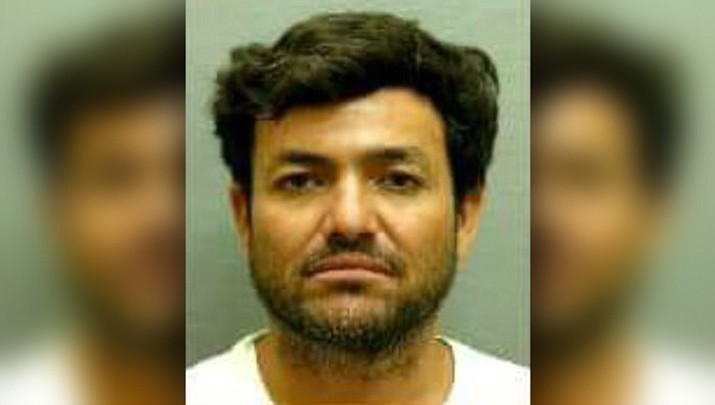 Originally Published: December 10, 2017 5:50 a.m.
US border agents arrest man who escaped from Mexican prison
DOUGLAS (AP) — A man who escaped from a Mexican prison is back in custody after being found and arrested by U.S. Border Patrol agents in southern Arizona.
Federal officials say the fugitive from Sonora, Mexico —39-year-old Larry Palomarez-Chavez — was handed over to Mexican authorities on Friday.
Agents patrolling east of Douglas encountered a group of six Mexican nationals who were suspected of entering the country illegally. During a records check, agents found that Palomarez had a criminal history in Mexico and an active warrant for his arrest for escaping in November.
Authorities say he was processed for immigration violations and turned over to Mexican authorities in Nogales.
The others arrested with Palomarez were being processed for immigration violations.
Report: Toxic combo of prescription drugs killed rapper
TUCSON (AP) — Medical investigators in southern Arizona have determined that a toxic combination of prescription drugs resulted in the death of rapper Lil Peep.
The Pima County Office of the Medical Examiner on Friday released details from a toxicology report.
The budding star, whose real name was Gustav Ahr, was found dead in November on his tour bus ahead of a scheduled concert in Tucson. He was 21.
With the report, the medical examiner certified the cause of death as the effects of the pain medication fentanyl and alprazolam, which is used to treat anxiety. The death was certified as accidental.
Ahr built his career on homemade mixtapes released on the audio sharing platform SoundCloud. Millions of online listens led to the August release of his first full-length album, "Come Over When You're Sober, Part 1."
District explores tiny homes as housing option for teachers
VAIL (AP) — A southern Arizona school district is looking to build a village of tiny homes in order to attract teachers to the area that lacks affordable housing.
The Arizona Daily Star reports the Vail School District is planning to build at least four homes on land the district owns before the start of the next school year. Vail is about 20 miles (32 kilometers) southeast of Tucson.
District officials say the project is geared for new and young teachers or others looking to downsize so they can become ingrained in the community. Officials say they might charge between $500 and $600 for rent.
Officials hope to build up to 24 tiny homes when the site is fully developed.
Tiny homes in general are smaller than 500 square feet (46 square meters).
Police: Evidence indicates 2 deaths appear due to drug use
SCOTTSDALE (AP) — Scottsdale police say evidence at the scene indicates that two young adults found dead in a residence died as a result of drug use.
Police say the Maricopa County Medical Examiner's Office will determine causes of death for 25-year-old Veronica Birk and 24-year-old Brock Haman, who were described as acquaintances.
Police say officers making a welfare check at the request of an out-of-state relative found the bodies in a bathroom and that they apparently had been dead for some time.
Police say their investigation continues and that no additional information is available.
Woman pleads guilty to stealing from Arizona school district
TOPOCK (AP) — State prosecutors say a woman has pleaded guilty to charges that she stole more than $75,000 from an Arizona school district.
The state attorney general's office said Friday that Sarah Diaz pleaded guilty to one count each of theft and fraudulent schemes.
Diaz was accused of misusing school credit cards at the Topock Elementary School District between December 2008 and July 2013. She used the cards to make personal purchases at various retailers and pay her bills.
Authorities say her scheme was uncovered when a bank teller who knew Diaz saw her cashing district checks at a local branch and was aware that Diaz was not a district employee. Diaz is the daughter of the district's former business manager, who is now deceased.
Diaz will be sentenced in February.
More like this story