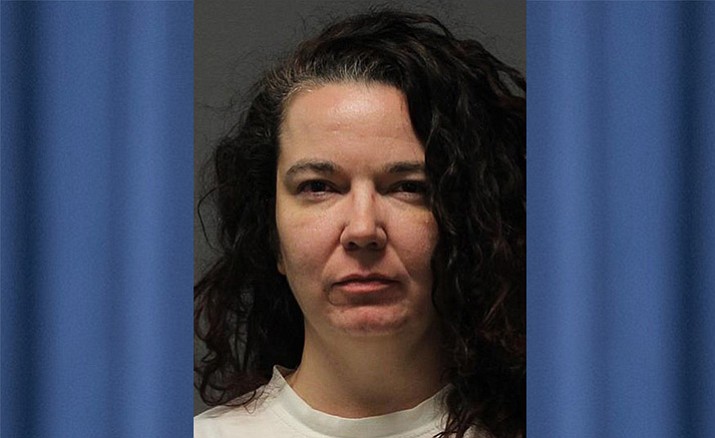 Originally Published: December 8, 2017 5:59 a.m.
A caretaker who was already facing charges of fraudulent schemes and theft was arrested again on Dec. 4, charged with taking money from the account of a client who had died in 2014.
Krista Cline, 39, had been working as a licensed fiduciary, a position in which she was given access to clients' bank accounts.
In the latest case, Cline was hired to serve as a fiduciary for a Cottonwood man in November of 2014. After his death in the same month, Cline managed a living trust for the man.
"Over the next few months, Cline paid herself more than $38,000 for services she handled on the account which detectives have deemed excessive based on customary payment for such services," said Dwight D'Evelyn, spokesman for the Yavapai County Sheriff's Office. "In addition, she fraudulently transferred an additional $33,000 to personal bank and credit card accounts and was documented withdrawing $1,600 in cash for personal use. By the end of the first year Cline managed this trust, it was left with nearly a zero balance."
In another new case, D'Evelyn said, "a family called the detective to explain that her son's special needs account was being managed by Cline and they found a $2,000 transfer to Cline's personal and credit card account.
The previous cases involved allegations that Cline transferred more than $100,000 above and beyond her fees, services, and costs from the accounts of two victims for personal use between January of 2016, and May of 2017, while acting as a conservator/guardian in a licensed fiduciary capacity. Only Cline had access to the victim's accounts during that time frame.
Cline's license is now listed as suspended by the State of Arizona Fiduciary Board, D'Evelyn said.
More like this story