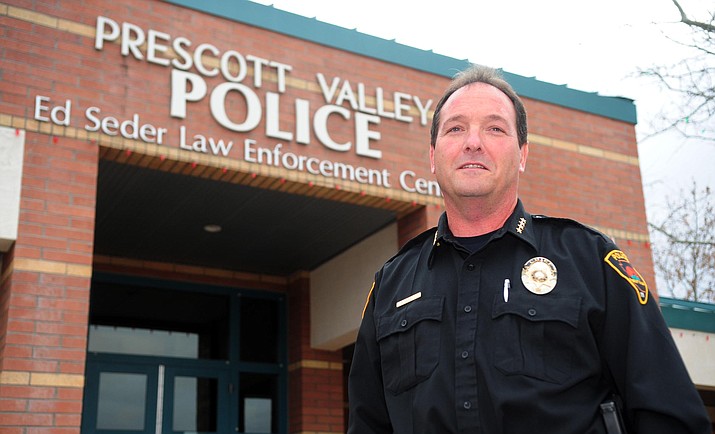 Originally Published: December 6, 2017 4:19 p.m.
Updated as of Thursday, December 7, 2017 6:01 AM
Document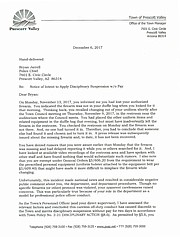 After further investigation, Prescott Valley Town Manager Larry Tarkowski decided to come down harder on Police Chief Bryan Jarrell for losing his gun.
Jarrell faces a two-day suspension without pay and other penalties for leaving his service weapon in a library's public restroom, and four days later, reporting it missing.
Tarkowski had previously told the Daily Courier that "(Jarrell)'s going to be getting a letter of counseling, and in addition to that he's going to be made to reimburse the town for the loss of town property.
"That's exactly what we would do with anybody else," Tarkowski added. "We're not treating him any differently than anybody else."
But Wednesday, Dec. 6, Tarkowski issued a letter to Jarrell informing him that he would be suspended for two days without pay, would have to successfully complete a certified firearm safety course within six months, and pay the cost to replace the handgun.
A Glock 19, 9mm handgun retails for between $500 and $600. The Town offered a reward of $500 for the return of the firearm.
"I have assessed the relevant factors and concluded this careless off-duty conduct has caused discredit to the Town," Tarkowski wrote.
In an interview last month, Jarrell said that he had been in uniform at a Prescott Valley Town Council meeting on Thursday, Nov. 9.
"I went into the public restroom at the library (where the meeting was held) to change clothes, because I was going to a basketball game, and I was in a hurry, and there is no excuse, I left it," he said.
Jarrell said that, because he doesn't normally carry his gun while off-duty, and the following day was a holiday, he didn't realize he'd left it in the restroom until Monday, by which time it was gone.
There were rumors that Jarrell realized he'd lost his weapon earlier than that Monday, but Tarkowski said he had investigated them and could not substantiate those rumors.
"Unfortunately, this incident made national news and resulted in considerable negative public comment about you, the department, and departmental procedures," Tarkowski wrote. "Though, no specific firearms (or other) protocol was violated, your apparent carelessness raised concerns. This was particularly true because of your role in the department as a model for professional police officer conduct."
Tarkowski told the Courier Wednesday that he had changed his mind from the original actions he said he would take because "I just did more research into past practices and also just taking a look at the total picture, it was important, I believe, that we went down that path."
Jarrell said that he had a meeting with Tarkowski, and "it's my conclusion that, if I intend to keep the trust of the people who I work with, it doesn't need to just appear that I'm not being given special treatment—I can't be given special treatment.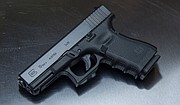 "He and I both agreed that this is what it needs to be," Jarrell said.
But, he added, no sanctions against him can match his own feelings about the loss of a weapon in a public space.
"It pales in comparison to how much I beat myself up on this, every single day," he said.
Within a day of the original story's appearance in the Courier, the police department announced a reward for the return of the handgun.
It has not been returned, Tarkowski noted in his letter.
Jarrell has a right to appeal Tarkowski's decision before it takes effect, the letter said.
Related Stories
More like this story