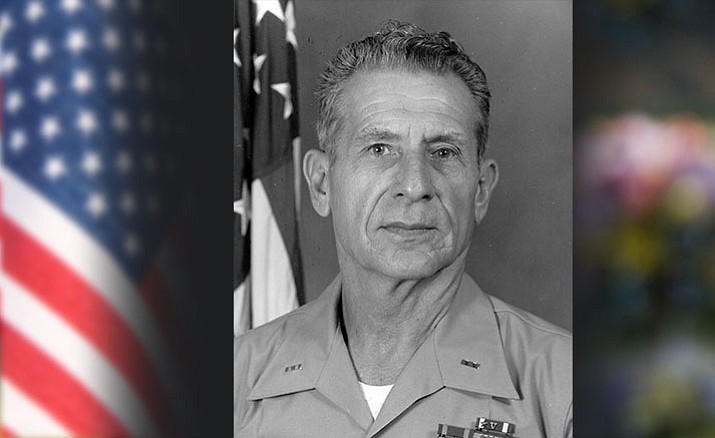 Originally Published: December 6, 2017 6 a.m.
Chief Warrant Officer-4 Jack Albert Frost, 90, died peacefully in his home in Yuma, Ariz., on Dec. 1, 2017.
A veteran of Korea and Vietnam, he was a member of the Chosin Few and the 1st Marine Division Association.
CWO4 Frost was born on October 11, 1927 in Simmesport, La., to John and Frances Frost. In 1945, he joined the Marine Corps and was assigned to Quantico, Va.; Solomons Island, Md.; Camp Lejeune, N.C., and Marine Barracks, Saipan.
In Feb. 1949, while assigned as the NCOIC of the honor guard detail for the newly constructed Punch Bowl National Cemetery, Hawaii, Corporal Frost was involved in a vehicle accident for which he was awarded office hours from Colonel Lewis B. "Chesty" Puller and given a warning.
June 1950 found Sergeant Frost volunteering for duty in Korea with the 1st Marine Division as a squad leader in the 4.2 Mortar Company, 7th Marines. Arriving at Inchon, he participated in the capture of Seoul and the Wossan - Hungnan - Chosin Campaigns.
At the reservoir, at the loss of the Platoon Leader, he directed the platoon in furnishing supporting fire until the last round was fired, then joined the ranks of the infantry for the breakout and drive to the sea.
In April 1952, Technical Sergeant Frost married Betty June Abraham in a ceremony at the base chapel in Quantico, Va. He returned to civilian life in August of that year, settling in Griffith, Ind., and later Wauwatosa, Wisc., but joined the active reserves in 1956.
In 1966, Warrant Officer Frost returned to active duty and volunteered for duty in Vietnam. On January 1, 1989, following several tours of duty at Camp Lejeune, El Toro, Okinawa, Kaneohe, Beaufort, Guam, and Tustin, Jack retired from the Marine Corps after 40 years, settling in Prescott Valley, Ariz., with Betty.
CWO4 Frost is survived by his sons, Jack and Jeffrey, daughter-in-law Lupe and dachshund Bacon. He is preceded in death by his wife, Betty.
Viewing will be held 10 a.m. Saturday, December 9 at the Sunset Vista Funeral Home, Yuma, Ariz. He will be buried with full military honors at the Veteran's Cemetery in Quantico, Va., with Betty.
Sunset Funeral Home, Cemetery & Crematory in Yuma, Ariz., assisted the family with arrangements.
Information provided by survivors.