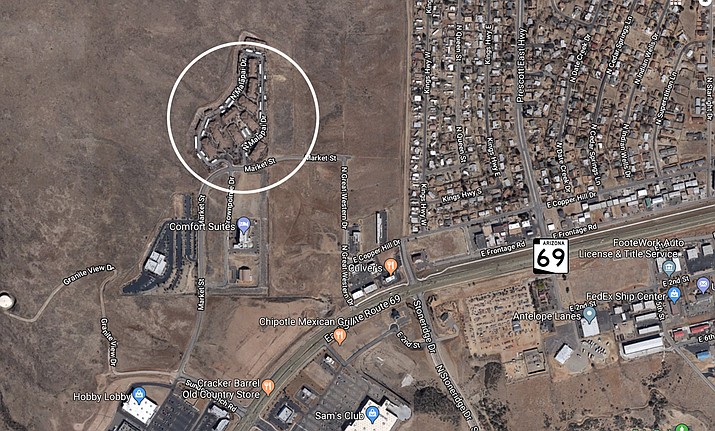 Originally Published: December 5, 2017 10:12 p.m.
On Tuesday, Dec. 5, at about 6 p.m., the Prescott Valley Police Department's Special Weapon and Tactics Team were in the process of serving a search warrant for narcotics at a building located in the 5700 block of Market Street in Prescott Valley.
While serving the search warrant, officers breached the front door of the apartment. Once the officers were inside, an armed man wearing body armor confronted them and pointed a weapon in their direction, according to a department release.
The officers reacted by shooting the man. He was then taken into custody and airlifted to a Phoenix area hospital where he was determined to be in stable condition.
No police officers were injured during the search warrant execution.
This incident is currently under investigation by the Arizona Department of Public Safety Special Investigations Unit.
— The Daily Courier
More like this story