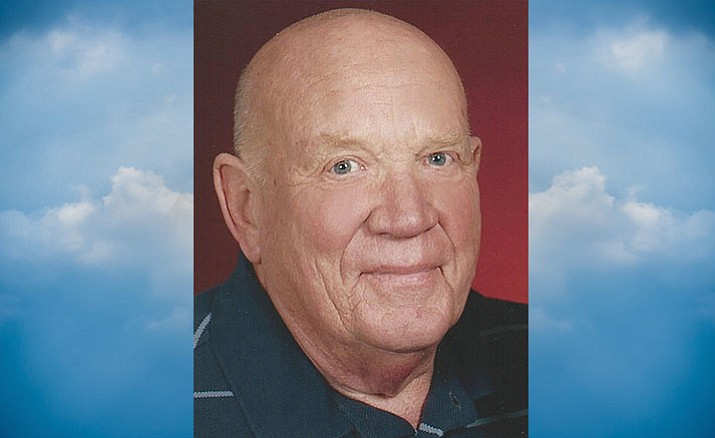 Originally Published: December 3, 2017 6 a.m.
Wayne Alden Valerius passed away on Nov. 1, 2017 at Marley House in Prescott, Arizona. He was 78 years old. He lost a hard-fought battle with esophageal cancer.
Wayne was born in Elkville, Illinois, in 1939, where his parents were farming on the family farm. When he was four years old, they moved to Lansing, Michigan.
He lived there through all his growing-up years and graduated from Everett High School in 1958. Next he attended General Motors Institute in Flint. He graduated in 1962 with a mechanical engineering degree.
It was in Flint that he met Sally Sadler and they were married in 1961. In 1969 Wayne and Sally moved to California where they lived for 36 years and raised their three children. Wayne worked as a mechanical engineer for several companies including Mattel Toys, Avon and JBL Speakers. They also started a gift shop in Valencia, Calif., which they ran together for 23 years.
In 2005 they both retired and moved to Prescott. Wayne was a recovering alcoholic and had received his 30-year chip. He was active in Seniors for Sobriety here in Prescott. He also loved playing bridge and was a life master in the American Contract Bridge League. Wayne was a faithful member of Prescott United Methodist Church and loved the Lord. He managed the van pick-up service for the church. He also drove for People who Care.
Wayne loved people and always enjoyed being with them. He always had a joke to tell and loved to leave people laughing. He was preceded in death by his mother and father, Ruth and Roy Valerius; his brother, Earl Valerius; and his grandchildren, Ben and Emily Grigsby.
He is survived by his wife of 57 years, Sally Valerius; his son, Brad (Kim) Valerius; his daughter, Brenda (Dave) Grigsby; his son, Brent (Veronica) Valerius; his grandchildren, Hannah Grigsby, Brandon Valerius, Andrea (Jesse) Meston and Brandon (Stephanie) Valerius; and his great-granddaughter, Gianna Valerius.
The family invites you to a memorial service which will be held at Prescott United Methodist Church, 505 W. Gurley St., Prescott, Arizona, on Saturday, Dec. 9, at 10 a.m.
Donations may be made in Wayne's name to Prescott United Methodist Church. Funeral arrangements entrusted to Ruffner Wakelin Funeral Homes. Please log on to www.ruffnerwakelin.com to sign Wayne's guestbook and share a memory with the family.
Information provided by survivors.