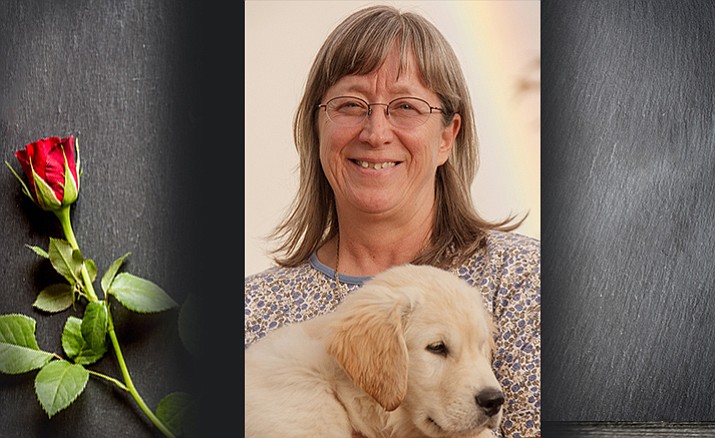 Originally Published: December 3, 2017 6:03 a.m.
Jan Christy Berrett left this world Nov. 14, 2017, where she rejoined her father, Milt; mother Vi; and brother Don. Jan was born in Quincy, Illinois, and the family soon thereafter moved to Pekin, Illinois. Jan's great-grandfather, her grandfather and her father were all pharmacists.
Her father, who later became President of the Illinois State Board of Pharmacy, opened an Apothecary shop in Pekin. Jan worked at Christy Apothecary as a pharmacy technician starting when she was 14. She continued the family tradition and attended Purdue University where she received a degree in Pharmacy. During her long professional career, she worked not only in independent privately owned pharmacies, but also in major institutions including the Cleveland Clinic.
While attending college, Jan worked as an intern at the Eli Lilly pharmaceutical company. She met Terry Berrett in early January of 1975 where they became college sweethearts. They subsequently married in May 1977 and have been living together in ultimate happiness ever since.
In addition to living in Indianapolis, Elkhart, Indiana and Lima, Ohio, Jan spent over 25 years living and working in Cleveland. Terry's family was from Arizona and the two of them spent much time in Prescott during family visits over the years, and a move to Prescott in 2008 was not an unexpected event.
While in Prescott she worked and served as a volunteer at the Sharlot Hall Museum and volunteered at the Woman's Monday Club. In the mid-1970s Jan developed a deep interest in Indian pottery and jewelry and was honored to be an active part of the Prescott Indian Art Market at the Museum.
Her largest passion, however, was to her beloved Golden Retrievers.
Over the years she raised 11 dogs with 3 of them still with us. She was an avid hiker and outdoor enthusiast who backpacked rim to rim at the Grand Canyon numerous times. She also spent extensive time backpacking in the Porcupine Mountains in Michigan's Upper Peninsula. She traveled the world over visiting more than 20 countries in three continents. When in Singapore, she went to Chinatown on her own to visit a traditional pharmacy. Despite the English Chinese language barrier, they somehow communicated.
Jan will be laid to rest next to her mother in Fort Lauderdale, Florida, at a service at the end of January, 2018. A Celebration of Life ceremony will be held at the Monday Club, 1306 Stetson Rd, Prescott, on Dec. 10, 1-2 p.m. A lovelier person never existed. Arrangements entrusted to Ruffner-Wakelin Funeral Homes and Crematory. Also please visit our online guestbook at www.ruffnerwakelin.com
Information provided by survivors.