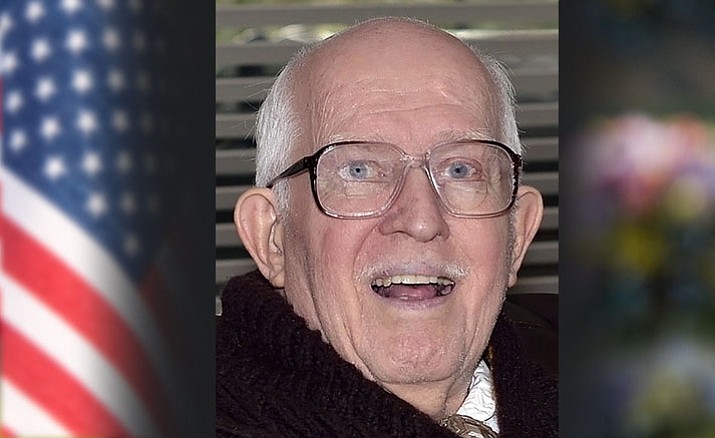 Originally Published: December 3, 2017 6:06 a.m.
James Wilton Hughes died early in the morning of Oct. 26, 2017. A lifelong Christian, Wil was born in 1927 and resided in Prescott for the past 30 years. Family was Wil's greatest happiness.
Wil was preceded in death by his brother Roy Gene; and parents Grace (Benson) & Dwight Hughes. Wil is survived by Audrey, his wife of over 50 years; sisters Marge (husband Vernon) Wagner and Carole Hughes; children Dwight (wife Tracy), Bill (wife Ingrid) and Ruth; and grandchildren Joshua, Sarah and Bethany. Wil received a chemical engineering degree from the Missouri School of Mines & Metallurgy, a MDiv from Golden Gate Baptist Theological Seminary, a MBA from the University of Chicago, and spent a lifetime making a difference in the world.
Wil served in the U.S. Army from 1944 through 1946, taught math, hard science and technical drawing courses at Bluefield College in Virginia and data processing at William Rainey Harper College, Northeastern Illinois University in Illinois and NAU, worked as a chemical engineer, a thermodynamicist in the aerospace programs of the 1950s through 1970s, and a consultant to Fortune 500 companies who programmed in 80+ computer languages and designed and managed operating systems through the late 1990s.
Wil volunteered as a firefighter with the Groom Creek Fire District in the late 1980s and early 1990s, and in later years taught and tutored local college students in a variety of math and science subjects. A private military funeral will be held in December at the Prescott VA cemetery.
Information provided by survivors.
More like this story