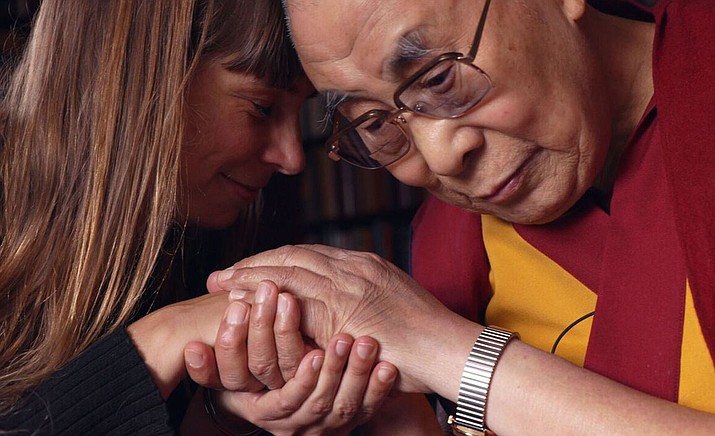 Originally Published: August 24, 2017 8:18 p.m.
"The Last Dalai Lama?" takes a fresh look at what is truly important for the 14th Dalai Lama at 80: The ongoing confrontation between Tibetans and China; His Holiness's influence in political and spiritual spheres; his work with educators and neuropsychologists; and his personal feelings on aging, dying and the question: Will there be a 15th Dalai Lama, or will he be the last Dalai Lama?
The film artfully weaves sequences from director Mickey Lemle's groundbreaking film "Compassion in Exile: The Story of The 14th Dalai Lama" (1992), with contemporary footage, including intimate interviews with His Holiness and follow-up questions shot decades apart; accounts from The Dalai Lama's family and close friends; and conversations with those he's inspired since his exile from Tibet in 1959.
The Dalai Lama's impact on the West has grown over the 25 years since Lemle's earlier film. In "The Last Dalai Lama?" we see teachers in British Columbia incorporating "Emotional Intelligence" and non-violent conflict resolution in grade school classes, and neuropsychologists and behavioral therapists who have begun using cutting edge technology to research how to overcome negative afflictive emotions like anger and hatred.
More than an investigation into the controversy surrounding the 14th Dalai Lama and his exile from Tibet in 1959, "The Last Dalai Lama?" finds His Holiness, full of compassion, humor and even anger in his ninth decade. The film grants viewers intimate access to the Dalai Lama and those who have been touched by his vast influence from George W. Bush to the film's accomplished composer, Philip Glass.
"The Last Dalai Lama?" will be shown at the Mary D. Fisher Theatre Aug. 25-30. Showtimes will be 7 p.m. on Friday and Saturday, Aug. 25 and 26; and 4 p.m. on Tuesday and Wednesday, Aug. 29 and 30.
For tickets, call 928-282-1177. Both the theatre and film festival office are located at 2030 W. Highway 89A, in West Sedona. For more information, visit: www.SedonaFilmFestival.org.